Nagpur: The Nagpur Bench of Bombay High Court issued a notice of final disposal to Nagpur Municipal Corporation over the issue performance security deposit. The notice is returnable by August 20, 2016.
Notably, Maharashtra Government had on April 1, 2016, issued a notification stating that those contractors who quoted below estimated cost in tenders will in lieu have to give performance security deposit. Subsequently, NMC implemented the notification from May 1, 2016 and informed the registered contractors of the civic body that henceforth if they quote 10 percent or above below the estimated cost of the tenders they will have to give performance security deposit. Then only the contractors would be able to participate in the tendering process.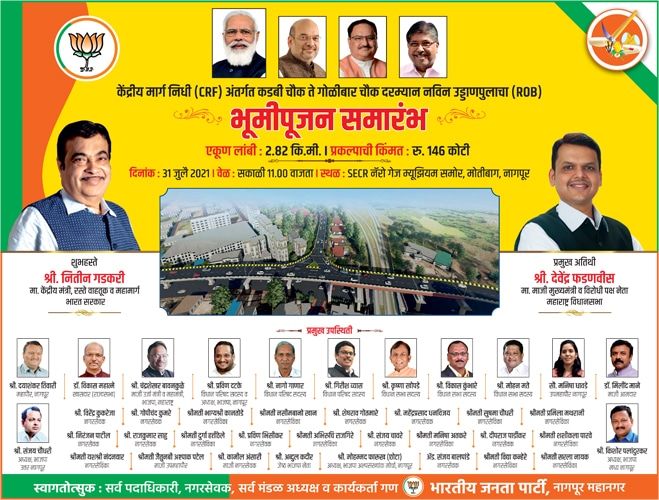 However, the NMC contractors knocked the doors of the High Court and filed a petition against the notification. The petition was filed by the Director of Creative Constructions Gaisuddin and 14 other contractors. The contractors stated that if they followed the notification, funds of small-time contractors would get diminished. In this situation, the big contractors will have monopoly over the tendering process. Moreover, the identity of contractors paying performance security deposit would come to light during the time of tendering process. This will in effect violate the confidentiality aspect of e-tendering, the contractors argued in their petition.
Hearing the petition, Justice Vasanti Naik and Justice Swapna Joshi issued notices to NMC and State Government. The next hearing, however, will be held before Justice Bhushan Gavai on August 20, 2016.
The Justices Vasanti Naik and Swapna Joshi said, "We prima facie do not find that the condition is either arbitrary or unreasonable. We find that the condition is imposed with a view to consider the bona fides of the tenderers in submitting a bid which is much below the estimated cost. Merely because, as per the earlier policy, a successful bidder was only required to give a performance guarantee, it cannot be said that performance guarantee cannot be sought at the time of submission of tenders.
"We, however, prima facie find some force in the submission made on behalf of the petitioners that the amount quoted in the demand draft by one tenderer would be known to other tenderers and each tenderer would have knowledge as to what bid is submitted by the other tenderer. Hence, we issue notice of final disposal to the respondents returnable on August 20,2016," the High Court judges said.
– Rajeev Ranjan Kushwaha (rajeev.nagpurtoday@gmail.com)