Nagpur: In a dramatic development the High Court comprising of Justice B.P. Dharmadhikari and Justice P.N. Deshmukh have condoned the delay in filing review application by the Hawkers Union and have also stayed the order in question passed on 07-03-2016 in which the High Court has directed the authorities to relocate the Hawkers to "Hawking Zones". But at the same time when the permission was sought to continue the Hawking at Sitabuldi Main Road by the Senior Counsel Adv. M.G. Bhangde on behalf of Hawkers Union then the court has orally refused to grant any such permission.
The High Court has also specifically directed the Municipal Commissioner Shrawan Hardikar to
personally file his reply elaborating the steps taken by him in this matter. The Senior Counsel Adv. M.G. Bhangde argued on behalf of the Hawkers that after Supreme Court Judgment in "Maharashtra Ekta Hawkers Union Vs Municipal Corporation" (2014)-1-SCC-490 the parliament has enacted The Street Vendors (Protection of Livelihood and Regulation of Street Vending Act) 2014 has come in force and as per section 3 of such act no "street vendor" can be removed or relocated unless the "survey is completed" and "Hawking Zones" are created and therefore the order passed by this Court on 07-03-2016 giving directions to the Municipal Authorities to "relocate the Hawkers" and to "cancel their licenses" is contrary to the same.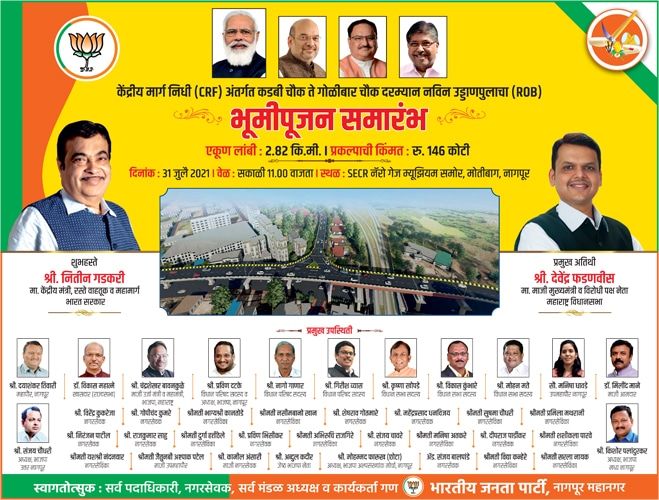 Adv. Tushar Mandlekar appearing for the petitioner "Sitabuldi Merchants Association" argued that the statutory provision and the Supreme Court judgment does not in any manner help to the Hawkers who have themselves failed to move to Hawking Zones in spite of various High Court orders in last 15 years. He also pointed out that the impediment of section 3 will not benefit Hawkers as the judgment and orders passed by High Court has attained finality and authorities are bound by the orders. He also argued that since "No Hawking Zones" are already created the Hawkers cannot continue their business after registration.
Adv. Sudhir Puranik submitted the affidavit filed by the Assistant Municipal Commissioner Jaideo which stated that in spite of various letters the Hawkers did not come to pay the fees to shift to the new site that is Netaji Market and Kumbhartoli and Hawkers are not co-operating at all.
The High Court after hearing all the parties have "stayed" the order dated 07-03-2016 and directed the Municipal Commissioner to personally file the affidavit giving all details of actions taken by him. The High Court has placed the hearing on "review application" on 20-06-2016.
Senior Counsel Adv. M.G. Bhangade with Adv. Vikram Marpakwar appeared for Hawkers Union. Adv. Tushar Mandlekar & Adv. Rohan Malviya appeared for petitioner Sitabuldi Merchants Association and Adv. Sudhir Puranik appeared for Municipal Corporation.