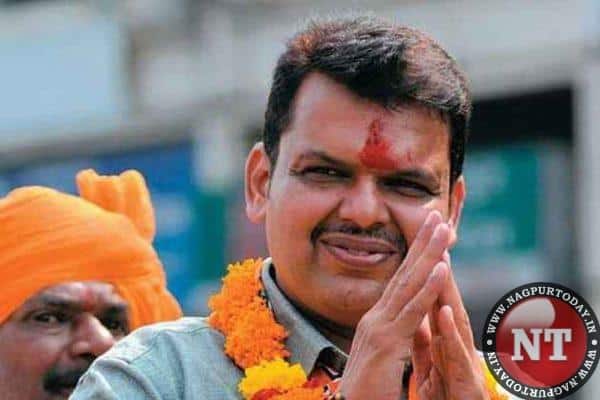 Nagpur: The Deputy Chief Minister Devendra Fadnavis on Thursday refuted claims made by the Opposition leaders that the Supreme Court had censured the Maharashtra Government for its inaction against hate mongers.
Fadnavis stated that the apex court had not made any such statement and that the judges did not initiate contempt proceedings when the government apprised the bench of the action taken to control the situation. Fadnavis also pointed out that the judges made a general statement on all states asking them to act against the hate mongers.
The Opposition leaders, including Ajit Pawar, criticized the BJP-Shiv Sena Government on the top court's stinging observations. However, Fadnavis dismissed these criticisms and suggested that the Opposition leaders did not understand how the judicial proceedings took place. He stated that a few people have the habit of commenting without doing homework and that the top court's observations were blown out of proportion by them.
The Maha Vikas Agahdi constituents targeted the government over reports emerging in the media, which said the top court had asked the Maharashtra Government whether it was impotent to take timely action against hate speech mongers. A bench comprising Justice KM Joseph and Justice BV Nagarathna was hearing a plea by Shaheen Abdullah from Kerala, claiming the government's inaction against hate speeches by Hindu groups.
The Deputy Chief Minister denied the claims made by the Opposition leaders and clarified that the Supreme Court did not censure the Maharashtra Government. He also criticized the Opposition leaders for taking a sentence out of context and blowing it out of proportion.
Meanwhile, launching a scathing attack against the BJP-Shiv Sena Government in the backdrop of Supreme Court's censuring, MPCC President Nana Patole on Thursday sought immediate resignations of Chief Minister Eknath Shinde and Deputy CM Devendra Fadnavis.
"Ever since the Shinde-Fadnavis Government took over the charge from June 30 last year, it has brought disgrace to Maharashtra. Communal disputes are on rise due to the inflammatory speeches made by some organizations, but the E-D (Eknath-Devendra) duo has failed to control them. The top court has called Maharashtra Government impotent due to its failure to control the hate speech mongers. It is nothing but a slap on the face of the Shinde-Fadnavis government," he said.
Stating that the government had lost its right to remain in power after top court's strictures, the Sakoli MLA, said that Shinde-Fadnavis had also failed to control the deteriorating law and order situation. "The MLAs and MPs of the ruling party openly bully people. A family member of a notorious bookie roams openly in the home minister's house, but the police and his family have no idea about all this. Former ministers and legislators are being attacked but no action has been taken by the government," Patole said.