Nagpur: Has the Vansh Nimay Infraprojects Ltd (VNIL), the private firm that operated Star Bus service, dented NMC coffers to the tune of Rs 300 crore?
Nagpur Municipal Corporation had slapped VNIL a notice for defaulting on payments of around Rs132 crore dues. However, a former Corporator Raman Paigwar, questioning the credibility of NMC Administration, accused the VNIL of defaulting payments to the tune of Rs 300 crore and not Rs 132 crore as is being made out. Paigwar has even charged the NMC babus of playing foul game in the sordid episode.
Taking the matter further, a delegation, led by Paigwar, met the Divisional Commissioner and apprised him about the serious issue. The Divisional Commissioner on his part informed the delegation that the State Government has initiated the necessary steps and ordered a probe into the matter. "The probe will be completed before the stipulated time. Those found guilty will be forced to pay the dues and face action according to the legal provisions," the Divisional Commissioner has reportedly said.
According to Paigwar, NMC had appointed VNIL for operating city bus service. An agreement to this effect was signed on February 9, 2007 between NMC and VNIL. The agreement had got approval in the General Body Meeting of NMC. At that time, Congress was the ruling party. However, without cancelling the original agreement, a supplementary agreement was signed on on March 3, 2010. No approval of GBM was taken for this supplementary agreement. All the clauses of the accord were changed without approval. In order to provide a better bus service at an affordable fare a provision was made for nominal royalty from the contractor. However, the terms and conditions of the original agreement were tweaked in such a manner it favoured the VNIL no end.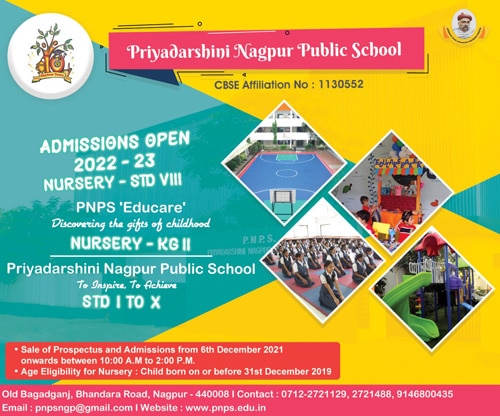 "When I was Corporator I had raised the issue of Rs 40 crore scam in the supplementary agreement. All the members in the House at that time, led by Opposition Leader Vikas Thakre, had demanded an impartial probe. Subsequently, the then Mayor Anil Sole had assured a probe and thereafter cancellation of the agreement. However, neither the corruption charges were probed nor losses due to supplementary agreement were analysed. Moreover, a bus operator had filed a PIL in the High Court regarding the tender process for bus service in the city. However, the court, pointing out technical shortcomings, had dismissed the petition. The then Mayor Anil Sole, based on the observation of the High Court, had given a 'clean chit' to Vansh Nimay Infrastructure Ltd," Paigwar pointed out to the Divisional Commissioner.