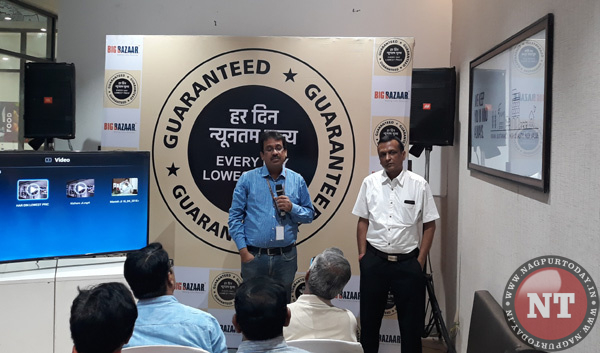 Nagpur: Big Bazaar has inaugurated 'Har Din Lowest price' offer on over 1500 daily used products on Saturday for a period of 1 year.
Under these everyday useful products like Soap, oil, bathroom sanitizers and many more will be available at lowest price in all the stores. Big Bazaar will be given 6% to 36% off on MRP prices of all 1500 products.
One of India's biggest retailer company Big Bazaar is all set to provide benefit to around 6 crore families and additional Rs 2000 crore will be saved by this scheme.
Our aim is to give goods and services at the lowest price possible to our customers of every group, this will also increase sale of the company. By this scheme we will be able to provide our customer's goods on lowest price said Kishor Biyani group CEO, Future group.