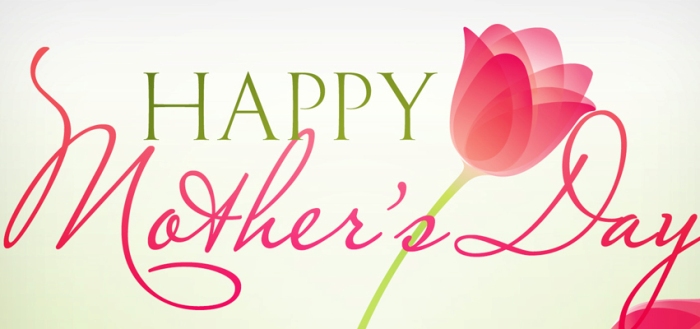 Nagpur News.
The world has just stopped this Sunday to breathe easy and lose up in the warmth of their mother's love. Hushing up the routine clutter of things seems to have taken a toll on this very feeling which is the soul inspiration for the world to keep going. The metro culture might be all to blame for the squeezing happy times. But it may not hold all true for the whole lot of dedicated sons and daughters of Nagpur.
This Mother's Day Nagpur Today pampered few of the citizens right from professionals to homemakers and working mothers too, and let them open their hearts out to express their emotions for their beloved source of inspiration and yet the temptation for taste – none other than their moms.
Blessings with Biryani
Advocate Prakash Naidu who recently gifted a Europe tour to his mother says, "Since childhood her lessons have been an inspiration, and during the due course life, times have been bad too but her smile always inspired to fight, struggle and achieve goals. My mother's kitchen has also been a key for the happiness in our family. Her biryani preparations have always made me break my gym rules.  I often say "Woh nahi hotey toh hum nahi hotey", Love you Maa.
Thanks mom …for everything
Sonia Malhotra, a home maker quips, "I love my mom and this is a universal reality. My mother's training has always helped me to take care of my family well. She always says that managing home is a bigger responsibility than working outside and the most difficult is to take family ahead with joy. My mother has been an inspiration for me and now being a mother of two children I ensure to be a content mother like her. Thanks mummy for everything.
Bond difficult to share
Madhuri Wairagade, Dean –Administration Jhulelal College of Engineering says "Motherhood is the best gift of god. God could not go anywhere so he came to us.Today I am a proud mother of two children. Both are special to me, and being a mother I feel children are like a part, a body part, an emotional part, a bond which is difficult to share. I thank god for the gift he showed on me."
Floral feelings work best
Ketki Telang,  daughter of a  working mother views, "One relationship which is always with us is the one we share with our mothers. A mother does so much for children; the least one can do is acknowledge her hard work and her selfless love for you! Mother's day is the time to honor and cherish the special bond of love that you and your mother share! I think, flowers are the best way to do so for my mother, as they speak thousand languages and are the best way to express your feelings and emotions for your mother on her special day.my mom is a working lady so these refreshing and beautiful flowers are sure to make her day refreshing as well!
Mom's my night hangout
Urmi Chakravorty, a young professional gets candid as she strikes the emotional chord in her heart. "She is very close to me and quite honestly my best friend! I don't need any friend to hang out late night. I share every single trouble with her and so do my joys. She makes me feel better and understands me very well. I have also got a tattoo with her name on my wrist, which is like a nerve connecting with her name, because no matter whatever happens she will always be there for me. To do something special on mother's day we both feel we don't need a day to celebrate a mother's presence! It's very materialistic. So we shall hangout, eat and have a good time."
Food and scolding
RJ Sumit who works in Radio Mirchi at Pune sounds rather philosophical as he says, "Life is so incomplete without mother. My maa is a lovely lady. She has taken so much to grow me up, hence being far from her at times hurts. I miss two things of her "Khaana & Daatna" (food & scolding). So today I just want to say mom keep scolding me, coz I will never grow old for you. Love you maa."