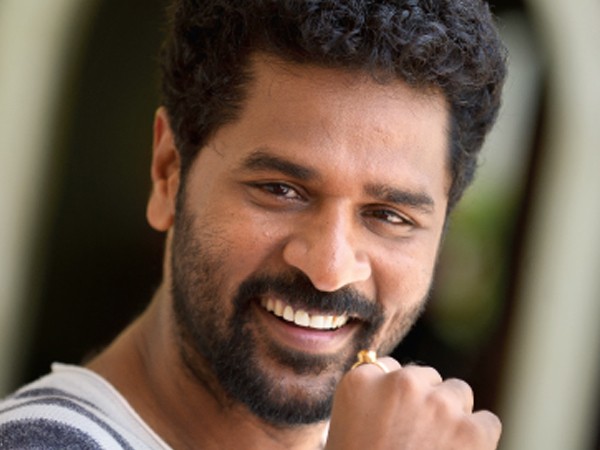 Dancer –Actor-Director Prabhudeva turns 40 today.
On his Birthday Nagpur today will tell you some facts about the Muqabla star.
Full Name: Prabhu deva
Date of Birth:  3 April 1973
Place of Birth: Mysore
Occupation:     Dancer, Film actor, Choreographer and Director
Name of father: Mugur Sundar famous as Sundaram Master
Name of brothers: Raju Sundaram and Nagendra Prasad
Personal life of Prabhu Deva
Prabhu Deva was married to Ramlath for 15 years and had three children's. His eldest son Basavaraju died in 2008 due to cancer. During the making of the movie Villu (2009), Prabhu Deva was in the news to have an affair with actress Nayantara. For this reason, Ramlath filed a court case against her husband Prabhu Deva and Nayantara. Ramlath accepted Prabhu Deva's request for divorce in 2010 and it was officially sanctioned on 2nd July, 2011.
Prabhu Deva's Film Achievement
Prabhu Deva is considered as one of an Indian cinema's greatest dancer and choreographer and has given best dance and choreography in modern popular Indian cinema. Prabhu Deva has choreographed over 100 movies.
Prabhu Deva's first movie as a dance director was Vetri Vizha. Before working as a lead hero, Prabhu Deva appeared as a background dancer for a song in the Tamil film Agni Natchathiram.
In 1994, Prabhu Deva signed his first movie Indhu as a hero opposite actress Roja. However, Prabhu Deva got success with his amazing dancing. Prabhu Deva also acted with his brothers in the movie 123.
In 1999, Prabhu Deva, Shobhana and A.R.Rahman performed with a Tamil cinema dancing group at the Michael Jackson and Friends concert in Munich, Germany.
In 2010, Prabhu Deva got honor as the chairman and director of the dance academy named Prabhu Deva's Dance Academy in Singapore.
Prabhu Deva's Film as a Dancer
Song Rajathi Raja in movie Agni Natchathiram, Song April Mayile in movie Idhayam, Song Lallaku Doldapi Ma in movie Suriyan, Song Chinna Rasave in movie Walter Vetrivel, Song Chikku Bukku Rayile in movie Gentleman, Song Ke Sera Sera in Hindi movie Pukar with Madhuri Dixit, Song Aadungada in movie Pokiri with Vijay, Song Om Shin Hindi film Abra KaDabra, Song Hey Rama in movie Villu with Vijay, Song Jalwa in Hindi movie Wanted with Salman Khan and Govinda, Song engayum Kadhal from movie Engayum Kadhal.
Prabhu Deva's Film as an Actor
Indhu and Kaadhalanin1994, Raasaiyya and Mr.Romeo in 1995, Mr. Romeo and Love Birds in 1996, VIP and Minsara Kanavu in 1997, Love Story 1999, Kaathala Kaathala and Ninaivirukkum Varai in 1998, Suyam varam, Time, Vanathai Pola and Eazhaiyin Sirippil in 1999, Doubles and Nila Kaalam in 2000, Ullam Kollai Poguthae, Alli Thandha Vaanam, H2O,Charlie Chaplin and One Two Three in 2001, Baba, Agni Varsha (Hindi) in 2002, Alaudin and Engal Anna in 2003, Tapana and Andalu Dongale Dorikithe in 2004, Style in 2005, Chukkallo Chandrudu and Style in 2006, Michael Madana Kamarajuin 2008.
Awards
National Film Award for Best Choreography – two times for Tamil movie Minsaara Kanavu and Hindi movie Lakshya.(2004)Filmfare Best Choreography Award for Telugu movie Nuvvostanante Nenoddantana and Hindi movie Lakshya (2004), Star Screen Award for Best Choreography in Hindi movie Pukar (2000), Star Screen Award for Best Choreography, Filmfare Best Choreography Award and National Film Award for Best Choreography for movie Lakshya (2005), Vijay Awards for Favorite Director and Mathubhumi, Award for Best Director for movie Pokkiri (2007)
Last year, he focused mainly on Bollywood, acting in Any Body Can Dance (ABCD), choreographing for OMG: Oh My God! And directing the Akshay Kumar-starrer Rowdy Rathore, for which he also choreographed.
Success is raining on him & we wish that to continue.
Nagpur today wishes Prabhu sir Happy Birthday!!!!
: Yash Raj Trivedi