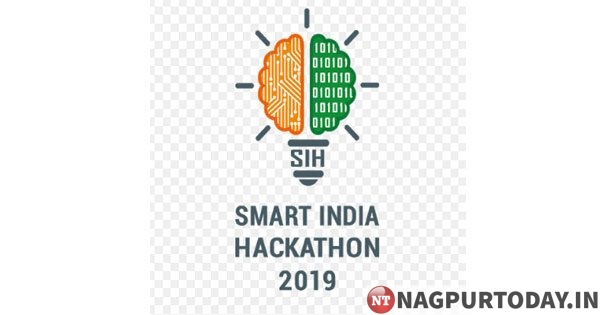 Nagpur: G.H. Raisoni College of Engineering, Nagpur will be one of the 48 nodal centers for the finale of Smart India Hackathon (SIH) being organized by the Government of India across the country on March 2 and 3.
Smart India Hackathon is a 36 hour non-stop software product development competition, where problem statements are modeled to technical students for innovative solutions. The initiative is perceived as a building block for 'Start-up India' campaign, crowd-source solutions for improving quality of life and provide opportunity to citizens to be responsible for innovative solutions to problems facing our country.
The Hackathon aims at promoting digital drive and drawing digital nous towards making growth a mass campaign and put governance within everyone's reach through innovation and entrepreneurship.
Prime Minister Narendra Modi will inaugurate and address the participants across the centers through live video conferencing. Human Resource and Development minister Prakash Javadekar, chairman of AICTE Anil Sahasrabudhe and co-chair of AICTE Anand Deshpande will also address the students.
The inaugural function will be witnessed by domain experts, senior professionals from IT sectors and those assigned to judge the event at GHRCE Nagpur. The nodal centre at GHRCE has 7 problem statements from various organization such as Goa Shipyard Ltd, Goa (MSME), M/s Presciece Calibration Pvt Ltd., (MSME), MSME Development Institute Delhi.
Dr.Preeti Bajaj, Director, Dr.S.B. Jaju, Deputy Director and others faculties from organizing committee of GHRCE will be present at the inauguration.
The first two editions SIH2017 and SIH2018 were successful in promoting innovation, out-of-the-box thinking in young minds, especially engineering students across India. Winners will get cash prizes.
A total of 28 teams with about 168 students, including 60 girls, along with their mentors from institutions across India will take part in the competition at GHRCE Nodal Centre.
AICTE and MHRD have collaborated with i4c, Persistent Systems, Rambhau Mhalgi Prabodhini, UGC, NIC, MyGov and other multi-national companies to organize Smart India Hackathon 2019.