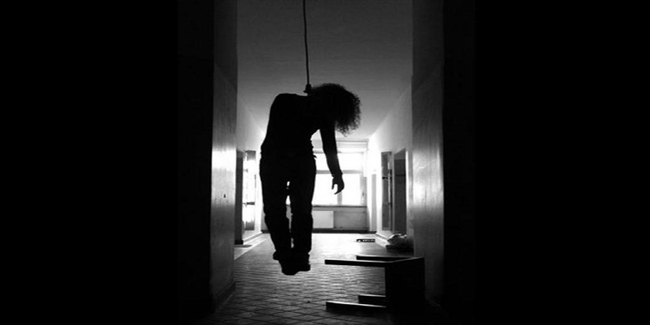 Nagpur News : A twelfth standard student Shruit Katolkar commited suicide for been reponsbile for hurting her mother. She hanged herself on Wednesday evening at her Chaitanya Nagar residence when her mother Kanchan was battling for life at the hospital.
Shruti's father Balram told that on the same day, due to Shruti's fault, the mother-daughter duo had met with an accident near Seminary Hills in which Kanchan sustained major head injuries.
"Usually, Kanchan would drive the scooter wherever they go but on Wednesday, she allowed Shruti on been insisted by her. However, after crossing few distance Shruti collided with another vehicle coming from the opposite side. Shruti escaped with minor injuries but Kanchan suffered head injury and was rushed to the nearby private hospital by the passers-by," told Katolkar. He was immediately informed by Shruti about the accident.
By the time Shruti was in the hospital, Kanchan was kept in the Intensive Care Unit. Later, Katolkar insisted her to go home to look after her younger brother, Harsh.
"She was not ready to go but I insisted her. It was my mistake," said Katolkar adding the description of the mother-daughter bond. "They were close like friends. Kanchan had taken care of her every small things right from childhood to her teenage. She had accompanied Shruti to take admission to her college, schools and tuitions. On Wednesday too, Kanchan had gone with Shruti to collect the TC from her college."
The suicide came to light around 8 pm when Katolkar reached home and broke open the door when Shruti didn't respond to the door bell. Shruti was found hanging to the ceiling hook. Harsh was playing at a neighbour's house. No suicide note was found from house by Jaripatka police.
Katolkar, who works with a furniture shop, told that Shruti was an intelligent student and aspired to become an IITian. Due to her strict schedule at IIT coaching classes, she was not able to attend her college regularly.
"Thus, she wanted to change the college and had gone to take the TC from her earlier college near Seminary Hills. Without TC, she was not able to get admission in another private college for twelfth standard," informed father.
Katolkar tired to hide the suicide news from Kanchan but lost his control on emotions while she was repeatedly asking him about Shruti. Despite of the doctor's suggestion to remain at the hospital for further treatment, homemaker Kanchan decided to attend the last rituals of her daughter. She left hospital without undergoing the city scan and other tests suggested by the doctor. Katolkar informed that Kanchan had dream Shruti to be an engineer.