The 25-odd Mayors will attend 18th State Mayors' Conference on Oct 27
Nagpur: With the Second Capital City of Nagpur would be hosting the 18th State Mayors' Conference on Saturday, October 27, the Nagpur Municipal Corporation could find patting its back for initiating and implementing ambitious projects in the city. As the event is being held in city on the demand of Mayor Nanda Jichkar, who is also Vice President of Maharashtra Mayors' Council, the civic body has planned a tour and take the Mayors attending the meet to a round of some of the path-breaking projects in city. Mayors from across the state will attend the conference.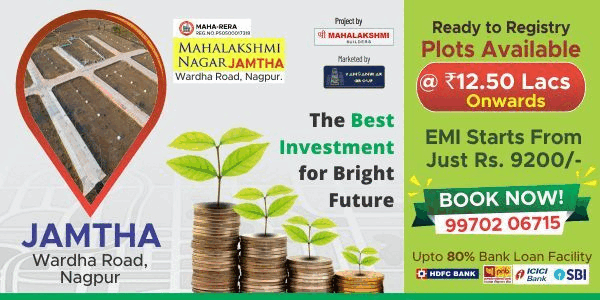 The visiting Mayors would have a darshan of some of the projects including the imposing NMC-built Kavi Suresh Bhat Auditorium, Raghuji Nagar, Swami Vivekanand Memorial at Ambazari Lake, the Smart City War Room, Sewage Treatment Plant where power is generated out of sewage water, the 24X7 water supply pilot project, and many more. The officials of the NMC would also making presentations on many projects.
On the other hand, shabby affairs being run in the civic body could also get exposed if the visiting Mayors dig out the truth. The eco-friendly Green Buses have vanished from city roads due to mounting losses, mounting pending dues of bus operators, NMC contractors agitating since the past fortnight, arrears of employees, no recruitment on vacant posts, no full time Municipal Commissioner, Chief Accounts and Finance Officer, poor condition of roads in many localities due to ongoing construction of cement roads, Metro Rail project etc could leave the top NMC babus and office-bearers speechless.
The 25-odd Mayors of different cities in the State are attending the 18th State Mayors' Conference to be inaugurated by Chief Minister Devendra Fadnavis at 12 noon on Saturday, October 27. The event is being organised at Vasantrao Naik Agriculture Research Centre (Vanamati).