Guest lecture in LIT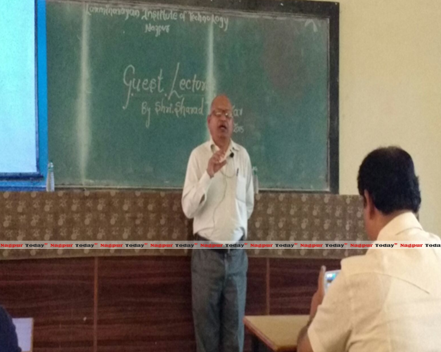 Nagpur: As an ingredient of imparting additional skills to the students of LIT to face the Campus Interview effectively, Sharad Borkar, Journalist and Motivational Speaker, was invited to verbalize with the students of LIT. Dr. R.B. Mankar the Director LIT introduced the Guest.
In his speech Sharad Borkar enlightened the student of LIT with his thoughts about the idiom "Rome was not build in a day". He explained the importance of hard work, perseverance and above all, the way of thinking. Thoughts are the root cause of all our action and if we have positive way of thinking then success will be at our door step, he added.
He shared life stories of Swami Vivekanand, Soichiro Honda and Henry Ford, and how he interpreted these success stories. He narrated the meeting of Ramkrisha Paramhansa and Narendra Datta and highlighted the students how inquisitiveness leads to knowledge of reality and shows the path of righteousness. Soichiro Honda, who was just a cleaner in the automobile factory, one day become the owner of Honda Motors by shear hard work and careful attention at workplace.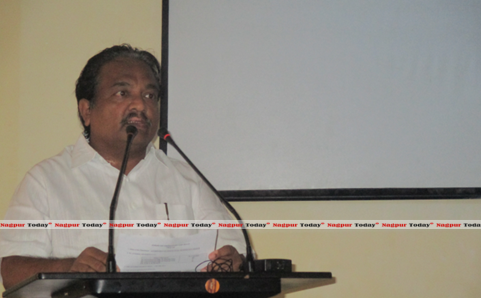 About Henry Ford, he referred to the incident that the involvement in the work was so high that after completing the Ford car it was learnt that the door of the garage is small and has to be broken to take out the car. He explains the students how to tackle real life situations and how to behave in these situations to emerge as a winner, was one of the main points of his lecture. He pointed out that the Failure if properly handled may makes you something good.
He concluded by giving the message "Simple things make you great". It was a truly inspiring and eye opening end to the session. The session was attended by Final Year B.Tech. students. Akshay Mohan anchored the function. Dr. R.P.Ugwekar Head, Department of Chemical Engineering proposed the vote of thanks. LIT authorities always try to improvise the overall personality of students by arranging such talks from time to time.