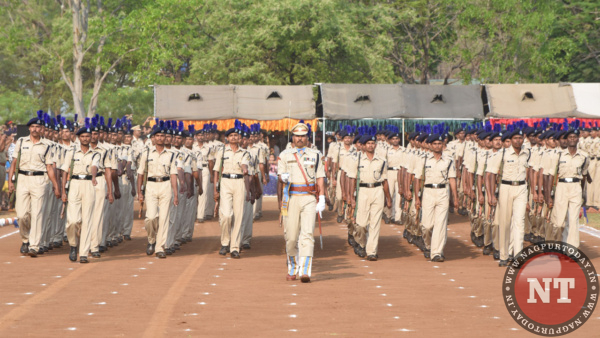 Nagpur Today.
The colourful Passing Out Parade-cum-Attestation ceremony of Group Centre (GC) of Central Reserve Police Force (CRPF), Nagpur was held on Wednesday. As many as 738 recruits took pledge at the event after completion of 44 weeks of rigorous training including physical training, weapons handling and jungle survival.
The basic concept of training was to create an ideally strong soldier for next 35 years who would endure toughest conditions in Chhattisgarh, Jharkhand, North-East and Jammu and Kashmir theatres.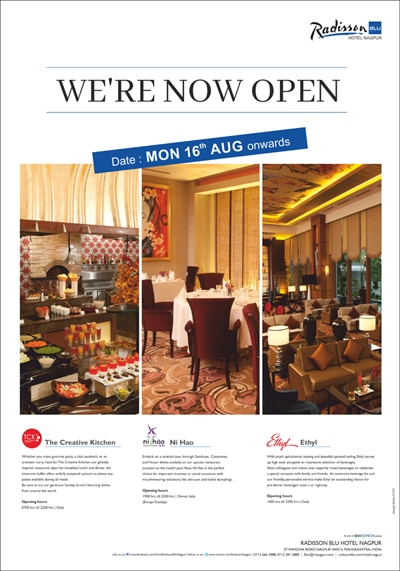 The 44-week training as whole was led by M H Khobragade, Commandant, and his team of officers who have long field experience in Naxal-affected Chhattisgarh and harsh Jammu and Kashmir scenario. The practical training was mainly emphasized during jungle survival of one month.
The chief guest Rajkumar, IPS, IGP, WS, took the salute and also inspected the parade. In his address, Rajkumar exhorted the newly inducted troops to uphold the best traditions of the Force and keep flag of nation flying. He congratulated the newly passed out recruits for becoming the proud members of the CRPF, largest paramilitary force in the world. He blessed the recruits for bright future and praised their wards/parents for dedicating their sons in the service of nation. The smartly dressed and zealous marching contingents depicted the glorious history of CRPF.
The chief guest patted the CRPF for safeguarding internal security of the country and thus being the pillar of democracy. He lauded the force for maintaining law and order in various parts of the country particularly in fighting left wing extremism, terrorism, insurgency and other security challenges to the country.
Sanjay Kumar, DIG, who is also the Principal of Adhoc Training Centre, provided the much needed support to facilitate training. Manoj Dhyani, Commandant, GC, Nagpur and Seema Tolia, Commandant, 213 (M) Bn, also provided additional support in basic knowledge and extracurricular activities in skill development.
The Group Centre, CRPF, Nagpur, is proud to add 738 highly skilled soldiers in the service of nation. The Passing Out Parade was held after completion of different categories of indoor and outdoor tests. The recruits were tested by the external board who have graded them professionally efficient.
The best recruits in different categories include:
All Round Best RT/GD – Ravi Shankar
Best Outdoor RT/GD – Ravi Shankar
Best Indoor RT/GD – Darade Sujit Arjun
Best in arms handling RT/GD – Rahul Kumar
Best in Drill RT/GD – Ravi Shankar
Best in phy training RT/GD – Md Nashim Alam
Best Firer RT/GD – Anil Kumar Chaurasiya
Best Sportsperson RT/GD – Anubhav Anand
Best in BOAC RT/GD – Kekan Krushna Rambhau
Best Instructor HC/GD – Jaipal Singh
Notably, the event turned out to be an emotional one for the Commandant M H Khobragade. The day coincided with his birthday. The Commandant, otherwise a strong and disciplined man, went teary when the recruits greeted him birthday wishes in unison. The emotionally charged Khobragade reciprocated the greetings and said this birthday is memorable one in his life.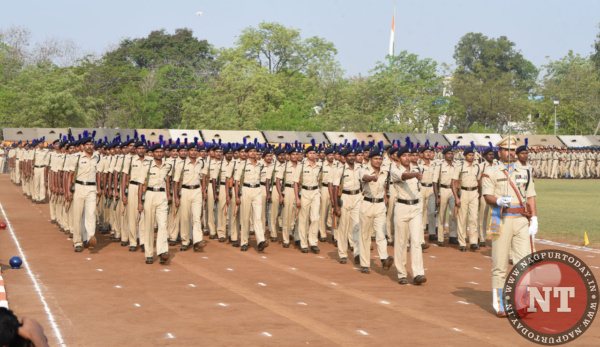 Pics by Rajesh Bansod