NMC and Green Vigil Foundation taking efforts to save Futala, Ambazari lakes from pollution caused by immersion of thousands of idols and disposal of nirmalya (flowers, garlands, plastic bags and other puja material) during 10-day Ganesh festivity.

Nagpur Today
Nagpur Municipal Corporation (NMC), in cooperation with Green Vigil Foundation, has put up artificial tanks for immersion of Lord Ganesh idols. Creation of artificial tanks has been aimed at saving Futala, Ambazari and other lakes from pollution caused by immersion of thousands of idols and disposal of nirmalya (flowers, garlands, plastic bags and other puja material). The artificial tanks have been put up at almost all lakes of Nagpur where immersion is taking place and would be crowded on the last day of 10-day Ganesh festivity.
The 10-day Lord Ganesh festival is one of the most widely celebrated festivals across Nagpur and all over the country as well. Thousands and thousands of idols are installed in homes and mandals with great religious verve. These idols are immersed traditionally in Futala Lake, Ambazari Lake, Sonegaon Lake, Gandhisagar, Naik Talav, Sakkardara Lake, Sanjay Gandhi Lake in Khadan, rivers and other natural water bodies in the city. However, since past few years, there have been growing concern over the water pollution caused by the immersion of Ganesh idols and Nirmalaya disposal, especially by the idols made of POP (Plaster of Paris) and the paints and chemicals used to beutify the idols.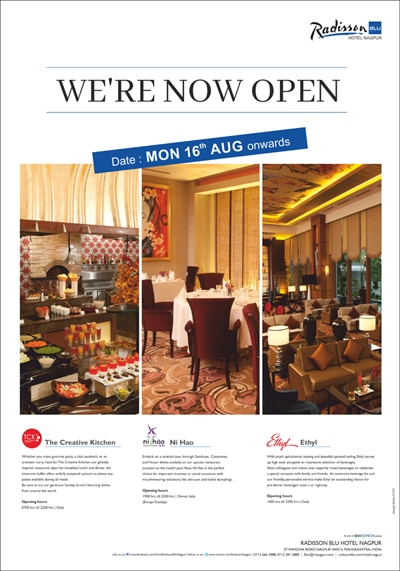 Subsequently, Green Vigil Foundation will be extending a helping hand by collecting nirmalya and restricting POP idol immersion in Futala and other lakes. Members of Green Vigil Foundation have been campaigning from the first day of immersion and convincing devotees about the threat to lake's ecosystem due to immersion of POP idols and nirmalyas. The Green Vigil has been successful in convincing hundreds of devotees and prodding them to immerse the idols in artificial ponds on the first and second day of visarjan.
Dr. Kavita Rattan , Founder ,Green Vigil Foundation said that people are getting aware and there's been drastic change in the last four years since we have been trying to save our lakes. Changing mindsets of people and winning their 'Aastha' (faith) needs lot of hard work but through explanation of its ill-effects and the future grim scenario it becomes easier to leave a lasting impression.
Kaustabh Chatterjee, Co-Founder explained, "The major concerns about Plaster of Paris (POP) idols is, POP is non-biodegradable. Further, the paints used in idols contain traces of heavy metals which get entry into food chain. The immersed oil and paints form a layer on the upper surface of water in lakes which retards diffusion of atmospheric oxygen in water, causing reduction in dissolved oxygen level in lakes. And this is potentially alarming," Chatterjee added.

Surabhi Jaiswal, Co-ordainator Programmes said "Environment education and awareness is the only solution to save our lakes, and we are working towards the same since last four years".
Green Vigil Foundation members Daksha Borkar, Rahul Rathod, Hemant Amesar, Pragya Naidu, Shubham Yerkhede, Nilesh Munghate, Nazma Khan, Sheetal Chaudhary, Kumaresh Tikadar, Pranjali Kadam, Akash Shende, Akash Shambharkar, Bishnudeo Yadav and Dadarao Mohod are working hard for the campaign and saving ecosystem of Futala and other lakes in the city.