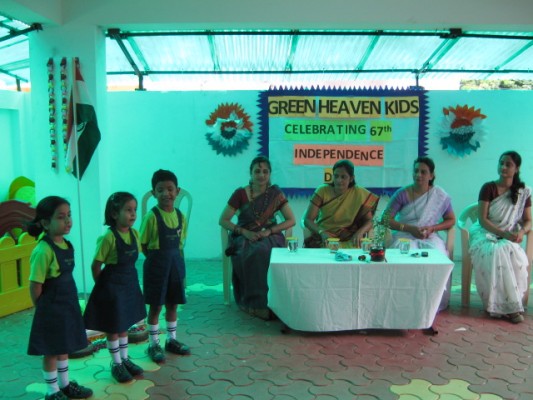 Nagpur News: Tomorrow's "Mahatma Gandhi, Jawaharlal Nehru, Mother Teresa" celebrated the 67th Independence Day at their Green Heaven Kids, Dindayal Nagar,Nagpur with great patriotic fervor and enthusiasam. The picture at Green Heaven Kids School was ecstatic as the kids were full of excitement and cheerful.
Renuka Deshkar , renowned person in the field of compering and who was chief guest on the occasion guided the students about the importance of Independence Day in her simple but beautiful words. Kavita Sharma, Director of the school inculcated feelings of patriotism in the students.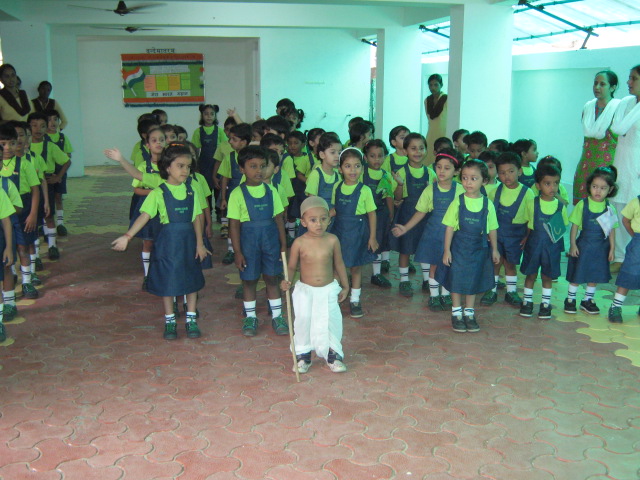 Students of all the classes actively participated in the event, which was marked by the speech by Abhinav Kumar, Ajinkya Rajkarne, Shelly Patel, Kavya Shah, Ishitha Bangale from KG I and Ananya Awasti, Pravin Kumar ,Neha Thool from KG II. All the kids performed a mesmerizing Mass PT.
A beautiful chorus patriotic song was presented by the students. The programme was anchored by Prasanna Nanduri and was grand success under the guidance of Principal Aboli Bidkar and hard work of staff. This was appreciated by chief guest and the management.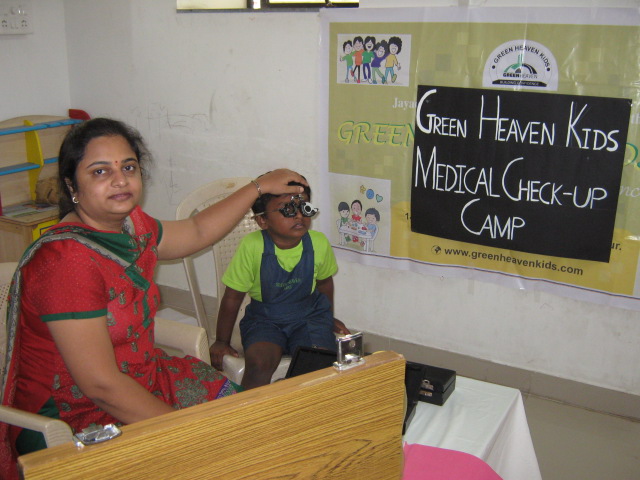 MEDICAL CAMP:
Green Heaven Kids Dindayal School organized a free medical checkup camp for making students and parents aware about their health issues. All the students were examined by eminent doctors from Aarya Clinic Dr Dheeraj Patil, Pediatrician and Dr. Madhuri Patil, an ophthalmologist. Head of Green Heaven Kids Aboli Bidkar expressed sincere thanks to the team of doctors for their noble cause, through which many students were benefited.