Nagpur: On the occasion of 548th Jayanti of Shri Guru Nanak Devji, a Grand Shobha Yatra was taken out under the auspicious of Shri Kalgidhar Satsang Mandal, Jaripatka, Nagpur on Saturday, the 4th November 2017. Various slogans "Wahu Guru Nanak Dev – Dhan Guru Nanak Dev – Sara Jag Tariya – Bole So Nihal Sat Sri Akal" were loudly chanted by the devotees throughout their way.
The Shobhayatra consisted of impressive floats with colourfully decorated Beed of Shri Guru Granth Sahib on a very attractive 'Mayur Rath' at the forefront followed by floats of various Gurus and folk dances. As the procession passed through the city streets, the devotees belonging to various religions, castes and creeds gathered to welcome the floats of Gurus. They offered garland, duppattas and bowed down their heads in respect. The devotees were served with Bundi, Kachori, Masaledar Channa, Fruits, Sweets, Kanah Prasad and Tea etc. on the way.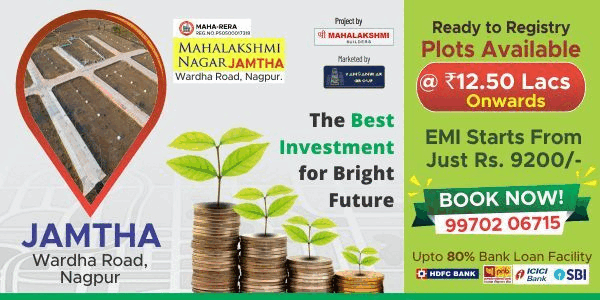 Devotees cleaned the way by sprinkling water. Behind the beautiful chariot of Shri Guru Granth Sahib, various floats on the life of Shri Guru Nanak Devji, Shri Guru Angad Dev, Shri Guru Amardas, Shri Guru Ramdasji, Shri Guru Arjan Devji, Shri Guru Harirai Sahib, Shri Guru Harkishan Devji, Shri Guru Teg Bahadur, Shri Guru Gobind Singhji, Maa Bhagwati and others were beautifully decorated.

Shobhayatra started at 1 p.m. from the Mandal hall and went through Dayanand Nagar Chowk, Kukreja Nagar, Ring Road, Ahuja Nagar, Bhim Chowk, Barakholi, Indora Chowk, Kadbi Chowk, Mecosabagh and various streets of Jaripatka and finally culminated in the Mandal premises at around 7 p.m. After Shobhayatra reached the Mandal premises, Convener Adv. Madhavdas Mamtani told the devotees that the motto of the Mandal is to spread the message of Gurbani and for that Satsang is organised on every Sunday from 4 pm to 6 pm and 8 pm to 10 pm. He appealed to the people to be present during the satsang in large numbers to get their desired wishes fulfilled. Adv. Mamtani emphasized that every Gursikh should have good moral character and should also respect the elders. He further said that everyone must follow the preachings of Shri Guru Nanak Devji.
Shobhayatra concluded with Aarti, Anand Saheb, Stuti of Eleven Gurus, Maa Bhagwati and distribution of Prasad. People from various parts of city and also from other cities participated in the Shobhayatra. More than one lakh devotees participated in the Prabhat Pheri which begun daily from the Mandal premises for the last 15 days. Adv. Madhavdas Mamtani has thanked everyone who gave direct or indirect co-operation for grand success of the programme.
In the beginning of Shobhayatra various prominent persons.
Mayor Nanda Jichkar, Rajya sabha MP Ajay Sancheti, MLA Dr. Milind Mane, MLA Krishna Khopade, MLC Girish Vyas, MLC Prakash Gajbhiye, Former cabinet minister Dr. Nitin Raut, Standing Committee Chairman Sandeep Jadhav, Raje Mudhoji Bhosle, Corporators Virendra Kukreja, Sanjay Bangale, Mahendra Dhanvijay and Sushma Chowdhury, Ramnarayan of RSS, Ghanshyamdas Kukreja, Atul Kotecha, Jayprakash Gupta etc participated in Shobhayatra and obtained blessings of Guru Maharaj.