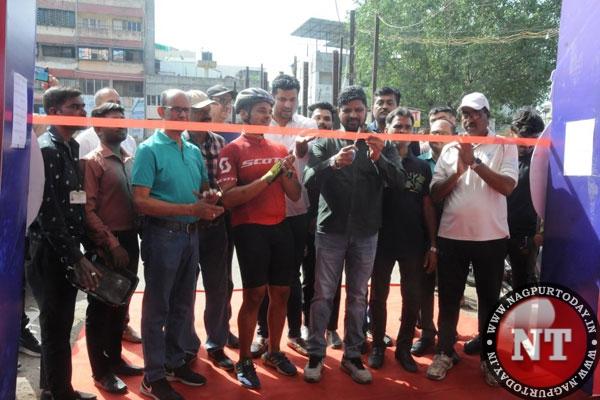 Nagpur: The Nagpur Municipal Corporation (NMC), in association with Nagpur Smart City, is organising a cycle rally to mark the World Bicycle Day on June 3. As a prelude, a two-day cycle expo was inaugurated at Yashwant Stadium on Thursday.
NMC Deputy Commissioner Suresh Bagle inaugurated the expo in presence of international ultra-cyclist and city's Bicycle Mayor Dr Amit Samarth, NMC Sports Officer Piyush Ambulkar, Nitin Bhole, Dilip Waghalkar, Secretary of JD Sports Foundation Jayant Duble and others.
After inaugurating the expo the dignitaries visited various stalls. T-shirts were given to the registered participants. It is expected that NMC cycle rally will inspire people to do regular cycling. The main event has evoked good response. A large number of cyclists have registered their names online for June 3 event.
85-year-old Tanajirao Shinde, who visited the expo, said that he has been cycling regularly for the past 10 years. There is no doubt that many people will be inspired to take up cycling again as the municipality organizes cycle expo and cycle rally. On this occasion, he appealed to the citizens to use bicycles in their daily life for the sake of the environment and their health.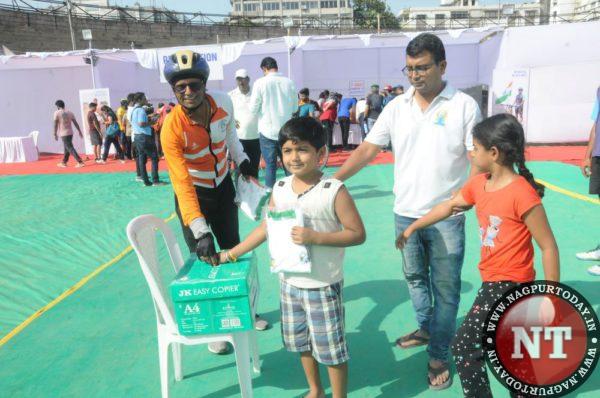 Spontaneous response of Nagpurians:
The online registration to participate in the 16 km cycle rally starting from Nagpur Municipal Corporation Headquarters, Civil Lines at 6 am on June 3, 2023 has received an enthusiastic response from Nagpurians. Online registration is mandatory to participate in the rally. To register, click on the 'World Bicycle Day Rally Registration Form' on the official website of the municipality www.nmcnagpur.gov.in and fill in the required information for free. Attractive T-shirts are being given by the municipality to the registered participants.