Nagpur Today
The students of the Chanda Devi Saraf School Katol Road, organised a graduation day ceremony to felicitate the std X and XII toppers and to issue passing certificates to rest of the students.
The Principal of the CDS Kenneth Mendonca welcomed the guestS Dr Thritee Patel , P.I Sunil Bonde, Veena Dadhe , Dr Shanoor Mirza, Mr Anup Deshmukh and others.The Meritorious toppers s Anirban Mukherjee, Saikiran Khamgaonkar , Ishani Chanchani Omi Bhandari, Aditya Biniwale, Sakshi Deshmukh, and Jigisha Nagrare were given cash awards trophies medals and certificate by the guests. The remaining students received their passing certificates.
The school had also organized Parents Orientation Programme wherein a batch of seventy five parents were called by the Principal of CDS School Katol Road, Principal of the school Kenneth Mendonca briefed the parents on how to help students to score better marks and achieve good results.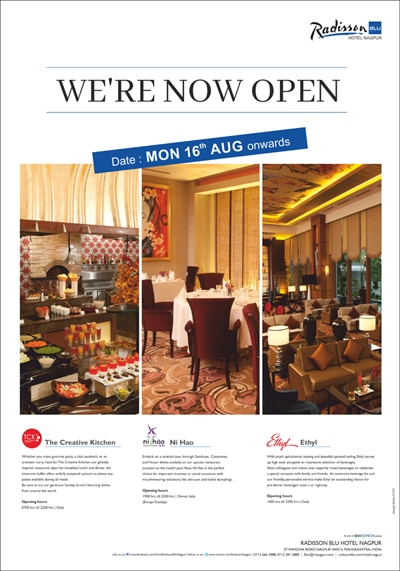 The Parents got to interact with the Director of the school Nisha Saraf and felt that the parents should be able to give time to their children and help them in their regular studies . Saraf added that "Parents should give children a lot of moral support and the presence of at least one parent at home is a must for the child. Parents should try to keep their children away from mobiles, T.V, excess outings, friends visitors, as far as possible parents should try to tell their child to think ahead. The tenth or twelfth results are not the end of the road. Hard work is the key to success and there is no short cuts to success."
Replying to the queries of the parents, Nisha Saraf said that the parents should trust the teachers and teach the children to respect the teacher.
All teachers are dedicated and interviewed by the school committee comprising of Dr Ramesh singru the Ex H.O.D of IIT Kanpur.The Director also informed the parents that on every working Saturday the students are put into group according to their calibre and helped to solve their difficulties .The discussion came to an end with a vote of thanks by the principal Kenneth Mendonca.