Nagpur News: Grace met talent at Sumyuktha Vijay Anand's Arangetram on Sunday evening at Scientific society hall.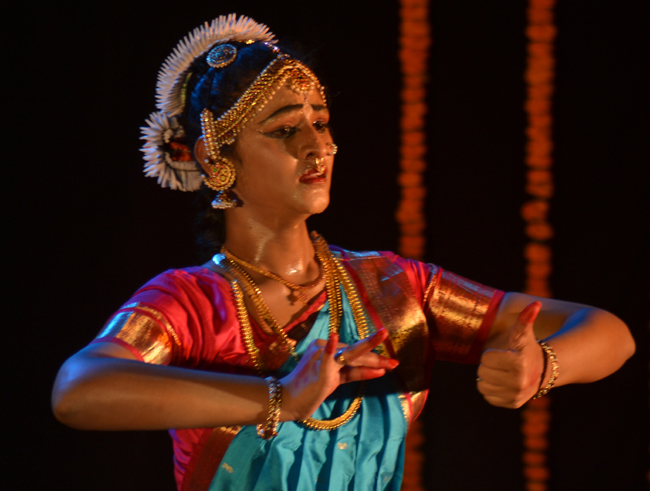 Daughter of Nagpur's Thirumati and Thiru Vijay Anand, Sumyuktha is a class XI student of Bhavan's BVM. She has been training in Bharatnatyam since nine years under the able guidance of her guru Kishor Hampiholi. She is a multifaceted person with achievements in dance, debates, elocution and dramatics. She is also training in Carnatic music since five years.
The arangetram is the first authentic performance of a Bharatnatyam dancer. Samyuktha welcomed the audience with her pushpanjali in Adi talam, which was followed by the alaripoo, the jatiswaram.
The final performance of the evening, supposed to be the ultimate test of a bharatnatyam dancer, was a Thillana.Her guru, Thiru Kishor Hampiholi is an MA in dance and a nritya alankar in Bharatnatyam.
The guest of honour Rajinder Singh, guest of eminence principal of BVM Annapoorni Shastri and other guests were all praise for the young danseuse.
The gurus Kishoree and Kishor Hampiholi and Thiru Rajesh gave vocal support and played the natuvangam, while Karaikudi Sriram handled the mridangam. The violin was played by Narasimharao and flute by Natraj.The programme was conducted by Sonakshi Dongre.