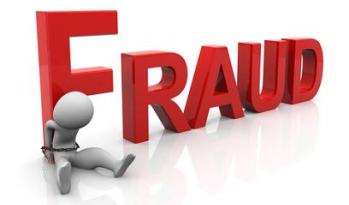 Nagpur News.
The Cosmic Grace Auto (I) Pvt Ltd, popularly known Grace Toyota, dealer of Toyota cars, situated on Kamptee Road, National Highway 7 in Nagpur, has gone on alert mode and has cautioned the people at large about the fraudulent actions of its Sales Officer.
The Grace Toyota, in caution notices, has said the Sales Officer Kshamik Yeshwant Mangle (27), a native of Nanchangaon, Deoli Tehsil, Wardha District, Maharashtra-442306, residing near Kanya High School, Ward No. 1, has duped several persons by unauthorizedly collecting large amounts through RTGS in his own name for the purpose of booking vehicles. However, the Sales Officer Mangle did not deposit the money in the Grace Toyota office and thus committed a fraud and cheated the dealer and people as well.
The Grace Toyota further said, the persons, who paid money to Mangle, were supposed to contact the office of the dealer before paying large amounts to Kshamik Mangle for booking of vehicles. The Toyota dealer subsequently lodged a complaint at Jaripatka Police Station against Kshamik Mangle in this connection. The dealer has urged the people from whom Mangle has collected money to visit Grace Toyota office or Jaripatka Police Station with details of cash payments and other information in order to facilitate police to investigate the matter effectively. Other people have also been alerted by the dealer to not to pay Mangle money for any transaction. The dealer has provided mobile phone numbers 7774043259 and 7507774737 for facility of public at large.
When Nagpur Today contacted Grace Toyota office for details, it said, "Kshamik Yeshwant Mangle was working with us as Sales Officer since August 2012. The fraud came to notice on December 3 when the persons, who had paid him large amount of cash towards booking of vehicles, started visiting the Grace Toyota office for inquiring the status of their bookings. However, there was no record in our office of any cash transactions for the purpose of booking vehicles as Mangle had not deposited the collected money in the office. The inquiry by people exposed the fact of unauthorized collection of money by Mangle and the subsequent caution notices alerting people at large in this connection," informed office of Grace Toyota.
Similarly, Jaripatka police informed Nagpur Today that they have received a complaint from Grace Toyota against Kshamik Yeshwant Mangle for alleged fraud committed by him by collecting money from some persons. Police informed that Mangle was staying in Khamla area in Nagpur. They have not registered an FIR in this connection so far. Police said they will first carry out detailed investigation into the matter and if any substantial evidence against Mangle is established about the fraud, then only an FIR would be filed, informed Jaripatka police.