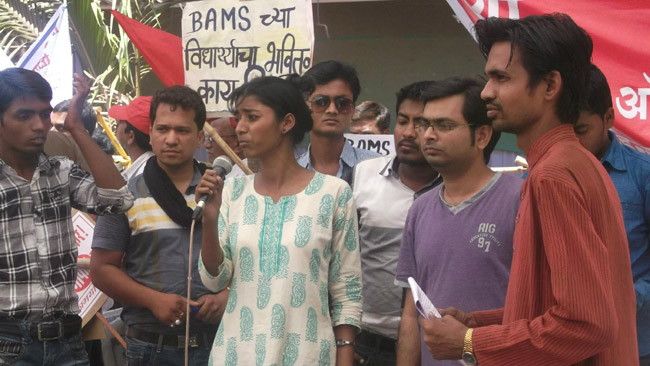 Nagpur News: The future of 1011 BAMS students is at stake with State Government not allowing them to sit for the examinations. This has fueled the anger of the already infuriated students across the State. The students of BAMS who took admission for the year 2011-12 were given a notice that they are not liable for the examination since the institute has no permission certificate from Maharashtra Government. The students alleged that college administration kept them in dark, took admission fees and enrolment fees from them, but when the examination was about to start, they were handed over a notice restraining them from giving examination. Thus, the future of 1011 students from 23 colleges all over the State is at stake.
A student, Vaibhav Bawankar, a student of K R Pandav College of Ayurved, informed Nagpur Today that when an answered was demanded from Management Committee, the officials said that an Organization from Delhi 'Ayush' had rejected the permission certificate of all the colleges. They also informed that a case was on in the court in this regard. Court rejected the plea due to which students will not be able to sit for the examination. While officials from Ayush organization said that Maharashtra Government is responsible for this and that they could not do anything in this regard.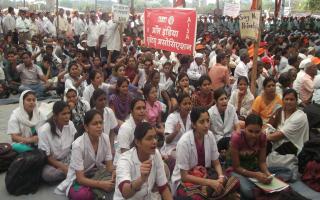 The students questioned that if no permission certificate was given to colleges then how the admissions were done for the year 2012-13. They also alleged that during the period between 2011 and 2012, two committees visited college but this issue never came to fore until the start of the examination. The students staged demonstrations during the Winter Session but their demands fell flat on minister's ears. Recently, the students staged demonstrations at Azad Maidan, Mumbai to press for their demands. Students were assured for immediate solution for their problems but no answer has yet come from Government's side, claimed the students through a press note. The students have threatened to strengthen their protests.