Govt initiated inquiry against 81 officials in multi-crore irrigation scam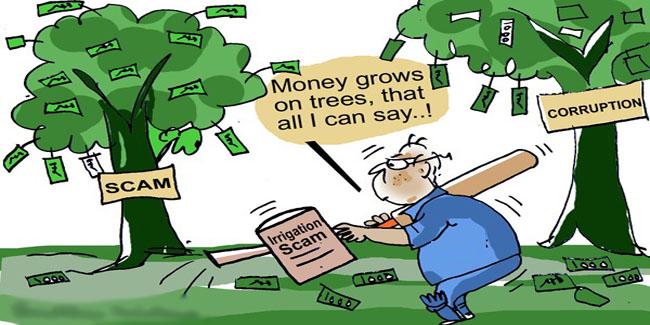 Nagpur: After the Nagpur bench of high court pulled up the state for its "dilly-dallying" tactics to initiate action against "corrupt" officials of irrigation department in the Rs 70,000-crore irrigation scam, the state government told the court recently that it had started inquiry against 81 officials under various state rules and the necessary sections of the Indian Penal Code.
In an affidavit filed before the Nagpur bench of the Bombay high court, the state government said that it had appointed PWD retired Secretary SB Tamsekar as the enquiry officer, considering the voluminous inquiry work and involvement of technical issues.
The joint secretary-cum-chief engineer of Water Resources Department (WRD), Nagendra Shinde informed the court that five prosecutions sanctions were pending with the WRD. The issue has been submitted to the State Law and Judiciary Department for legal opinion and efforts would be to expedite this decision within a month.
The Vidarbha Irrigation Development Corporation (VIDC), which had been caught in the eye of the storm when the controversy erupted during the democratic front regime, also questioned the basis of the allegation levelled by the petitioning organisation, Jan Manch. The BJP, which was in opposition, had converted the issue into an electoral plank and promised action against those involved in the scam.
The joint secretary of the water resources department, Shinde further mentioned that The WRD already initiated departmental enquiry (DE) for levying major punishments against the VIDC officials.
The division bench of the high court adjourned the hearing till August 23 stating the court had already closed the issue of appointment of two retired judges panel to monitor ongoing probe of state Anti-Corruption Bureau (ACB).