Nagpur: Admittedly gradual surge in international crude oil prices recently has attributed in constant increase in fuel prices in India in last few months; however if we take just last 20 days, petrol & diesel price in city got increased by almost Rs. 3.50 per litre.
Recently CA Surjit Singh Bhasin brought to the knowledge of Vidarbha Taxpayers Association (VTA) that Central & State taxes on fuel is levied on fixed rates, thereby the revenue share of Centre and State also gradually increases in same ratio. Which logically seems fine, but this also adds to cost of fuel thereby adding additional pressure on common man. Table shared hereby establishes that just the VAT share of State Government increased by 71 paisa in petrol and 58 paisa per litre in diesel in last 20 days due to increase in fuel prices.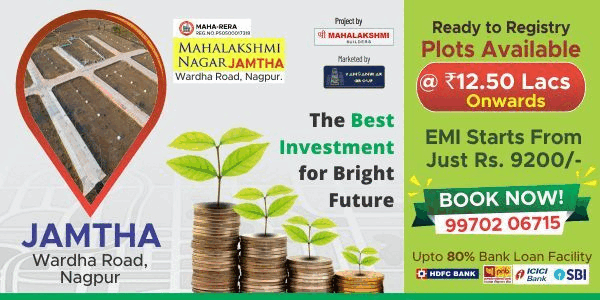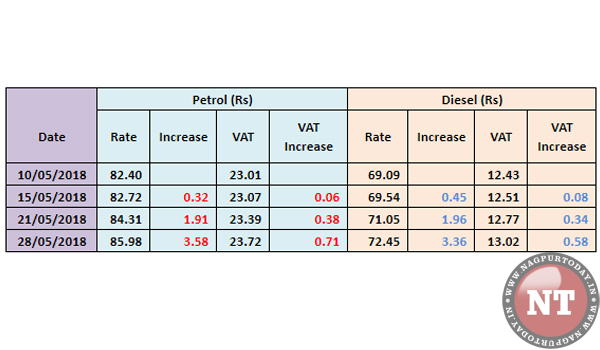 Taking this issue as subject matter, VTA wrote to Narendra Modi – Prime Minister, Arun Jaitley – Union Finance Minister, Devendra Fadnavis – Chief Minister and Sudhir Mungantiwar – State Finance Minister to evolve some solution whereby the tax component is fixed having a figure of maximum level so that tax portion doesn't increase after a point.
J. P. Sharma – president of VTA said, to soften the load of high fuel price on common man, State Government should rather reduce cess on Petrol and Diesel which is around Rs. 8.50 & Rs. 6.50 respectively. Although name of cess got replaced with tax procedure changes from time to time however it's intensity to add cost to fuel remained the same.
Tejinder Singh Renu – Secretary of VTA said in past few years, especially between 2014 & 2016, when price of international crude oil was decreasing, the Central Government raised Excise Duty to cover their deficit, but in October 2017, centre also cut excise duty by Rs. 2 per litre, unfortunately continued surge in oil prices soon negated this effect of the price cut.
In public interest VTA demands that with such fuel price zooming, roll back of such duties marginally is highly recommended so that it brings some relief to the common man. Likewise some mechanism should be adopted so that tax portion doesn't keep increasing which adds to price of Petrol and Diesel substantially.