Demands met from assurance by Director(AYUSH) Mumbai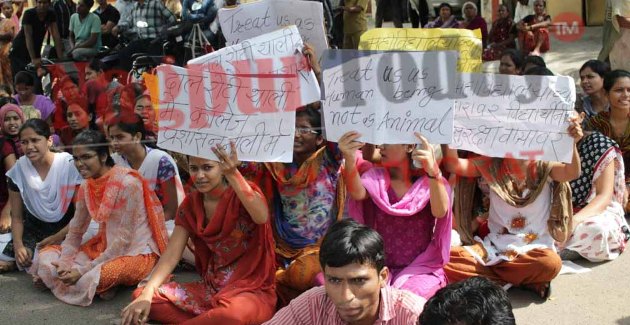 Nagpur News.
Girl students of Government Ayurvedic college, Sakardara protested against the hostel administration for lack of facilities and concern for the girl students staying in the hostel.
Over 100 students under aegis of National Students Union of India (NSUI) today protested against the college and hostel administration not providing proper facilities. The hostel, which is in close vicinity to the near slum's has people moving around the hostel premises freely.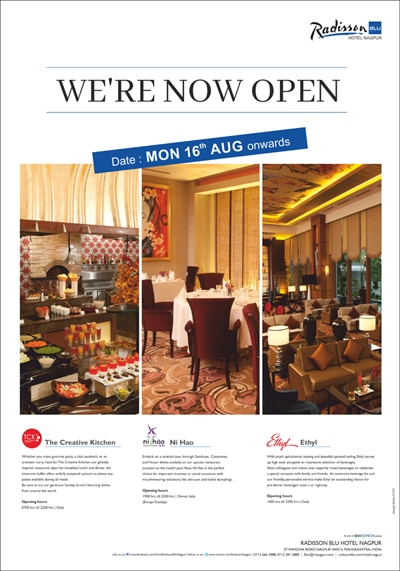 Two days back incident of eve teasing was reported in the girl's hostel by some anti social from the nearby areas. The hostel has no security arrangements. Posing grave danger to the students residing in the hostel.
The students also complained about irregular water supply in the hostel. According to students they are using water meant for bathroom for drinking use. The hostel has no permanent warden. Hostel has no proper security arrangements. The students claim that in spite of repeated and appeals complaints to Dean of the Government Ayurvedic college Dr. Ganesh Mukawar, he has done nothing to improve the conditions prevailing in the college.
The students along with NSUI members met the dean and demanded quick action by him on the matter. The dean pacified the students saying action would be initiated very soon. The students agitated by shouting slogans in front of Deans office. The agitatation continued till evening hours. In the evening the NSUI office bearers and leaders of student group were called and were relayed the news of accepting their demands.
Three major demands raised by the NSUI office-bearers and the students are:
The Dean of Ayurvedic College informed Nagpur Today that the director of Ayurvedic Colleges, Kuldeep Raj Kohli has asked the Dean to accept the demands of the students in a fax.
The demands raised were
1. Women warden to join the Girls hostel from October 26, 2013.
2. Three lady guards to man the gate and to maintain security of the Ladies Hostel. The contract has already been given and will be taking charge from November 2013.
3. The current supervisor who was the bone of the contention was removed and a new supervisor Ms. Wagh is appointed in her place.
Having their demands met and being assured of proper functioning in the future, the agitation was called off.