Govindrao Wanjari College's Poly students visit Rawandi Dam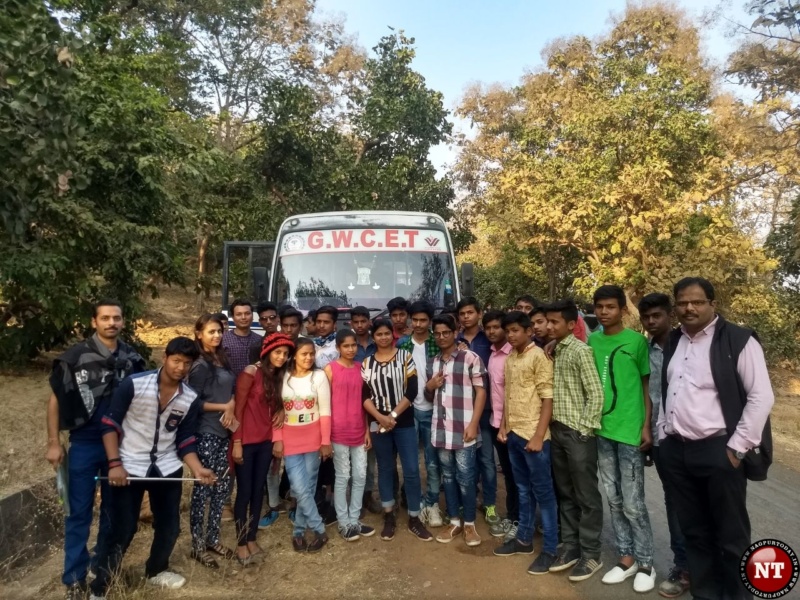 Nagpur: Govindrao Wanjari College of Engineering& Technology Polytechnic (GWCET) IInd shift, Nagpur organised a Rawanwadi dam visit near Bhandara, on Jan 13 under the leadership of Adv Abhijit G. Wanjarri, Secretary, Amar Seva Mandal. Total 75 students visited the dam side under the under the guidance of Dr. Hemant Sonare, Director, Wanjari Group of Institutions, Nagpur.
They studied about different aspects and basics of dam. The faculties explained them effectively. The faculties who accompanied them included Prof.M.S.Motghare, Principal GWCET, Polytechnic IInd shift, Nagpur, Prof S V Gulhane, Polytechnic coordinator, Dr R S Mahajan ,First year Coordinator and visit In charge, C P Nikhare,D R Gautam, S K K Thomas, C E Lanjewar, S P Malwe, U D Chirde, P S Dighade K D Raut and other teaching & nonteaching staff worked hard for success of the visit.