Gosikhurd-hit farmers climb up MLA Hostel terrace in a unique protest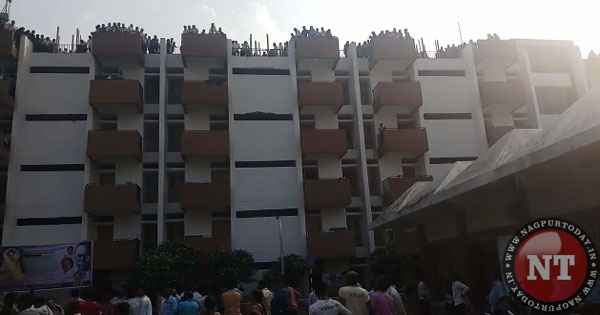 Nagpur: In a unique protest, farmers affected by Gosikhurd dam project on Friday climbed up terrace of MLA Hostel in city and demanded justice. The protesting farmers raised issues like land acquisition, inadequate compensation and slow-moving government process.
The Gosikhurd dam is located in the Bhandara district near Nagpur and is under construction for the last 25 years. Construction work had been hit due to non-availability of funds and the relief and rehabilitation issues of the affected people who had to sacrifice their land for the project.