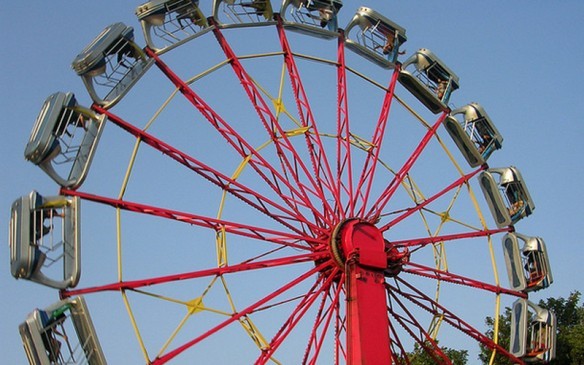 Nagpur: The tourism sector in Nagpur is likely to get a major boost as the company operating EsselWorld, India's largest amusement theme park, has been bestowed with responsibility to develop Gorewada as tourism hub. The decision was taken in a recently held meeting in Mumbai. The Forest Development Corporation of Maharashtra (FDCM) will extend cooperation in the project. The strategy for the Rs 450 crore PPP project was finalised in the meeting. The FDCM will hand over 25 hectare land to the company. With the move, the prospect of EsselWorld amusement theme park at Gorewada on the lines of Mumbai has brightened up.
The Gorewada forest, spread over 1914 hectares, is a major tourism attraction for local as well as people coming from far off places in the country. Development on 539 hectares of Gorewada forest was announced in 2007. Under this project, an African Safari is being planned. Prior to this, an Indian Safari is to be created which will be on 145 hectare land. Now, with the concept of EsselWorld, the possibility of Gorewada developing as tourism hub has gained momentum. The cost of the project could be Rs 450 crore. The company has reportedly made an investment of Rs 250 crore for the project, sources said.
Gorewada Lake is a haven for many resident and migratory bird species. An array of tourist attractions like a butterfly park, African safari, bird park and a bio park were to be set up, apart from a rail tour and a wildlife museum as per plans made. Walking tracks and tribal village trails would give tourists an authentic experience.