Nagpur: In a brutal act, a youth and his friend were killed by a group of goons while two their friends were injured seriously on Friday night. The blood bath that took place under the jurisdiction of Nandanvan police station was a fall out of an old rivalry between two criminal groups, sources claim.
Police told that the deceased were Rashid Rashid Khan Nasim Khan (25), Abdul Qadir Anwar Baig (21), both residents of Hiwri Nagar slums while the injured are Pradeep Ghode (24) and Rohit alias Bhurya Narnaware (14).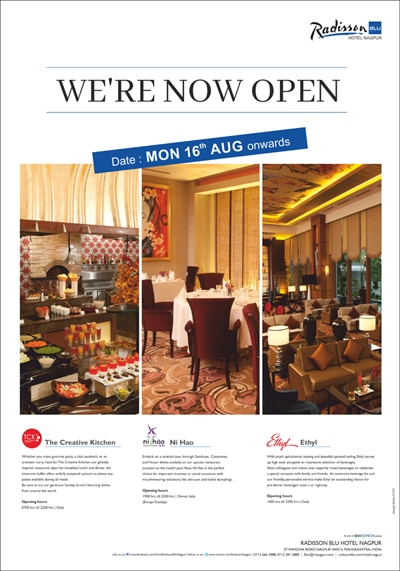 According to information, Rashid Khan and Abdul Baig went to attend a friend's marriage ceremony with their friends Rohit Narnaware and Pradeep Ghode at Bollywood Centre Point on Friday night. After the function, the friends left the venue at around 11.30 on their Freedom bike (MH 31 BC 741). When they reached Makdum Ashraf Square, Hasanbagh, a group of seven goons namely Dilip Kosurkar, Jagdish Kosurkar, Robin Borkar, Roshan Borkar, Ravi Khobragade, Daddu Khobragade and Goldi were already waiting for the youths. As soon as the youths crossed them, the goons started following their bike and threatened them to stop. On the contrary, the youths sped up their bike. The goons, nonetheless, started chasing the youths in their Scorpio car (MH 31 AR 2112) and deliberately hit their bike from behind.
The Scorpio driver also lost control over the vehicle and dashed into a truck parked near the road. However, the goons came out of the car and approached the youths who were badly injured with the impact of the accident. The goons then allegedly attacked Rashid and Abdul with swords and killed them and fled the scene. Some passersby informed Nandanvan police that a scorpio car had dashed into a truck following which two youths were killed on the spot and two others were battling for life.
Nandanvan police reached the scene but after preliminary investigations, they were confirmed that a murder was being covered under the warps of road accident. Cops started their investigations and took statements from Rohit and Pradeep which confirmed the suspicion of murder.
Police said, six days ago, Pradeep Ghode fell in a verbal duel with Daddu Khobragade. Rashid and Abdul helped Pradeep to handle Daddu. After being defeated by Rashid, Abdul and Pradeep, Daddu approached his boss Dilip Kosurkar who leads Kosurkar gang. The gang members kept track of their whereabouts and planned to eliminate Rashid and Abdul.
Prima facie, police suspect that the murder might be connected with the murder of Sumit Tiwari that took place in Sangram Bar a few days ago.
The injured Pradeep and Rohit are undertaking treatment at Government Medical Hospital and College while the other bodies have sent for autopsy.
Cops have registered an offence under Sections 302, 307, 120 (b), 141, 143, 144, 148, 149, 506 (b), read with sub sections 4+25 of IPC and 135 of Motor Vehicle Act. No arrest has been made in the case while further investigations are in progress.