Goons booked for threatening property shop owner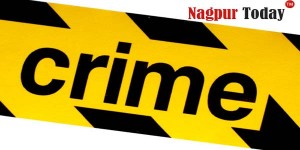 Nagpur News: Ajni Police booked goons for damaging a shop and threatening the owner of death on Tuesday night. Police said, accused Abhan Kaitwas, Pandit, Balya and two others forcefully entered a property shop situated at Shop No. 8, Ballareshwar Apartment on Tuesday night. The shop owner Shyam Mulchand Soni (53), a resident of Plot No. 5, Shatabdi Nagar, Renuka Vikar Colony, was alone in the shop. According to information, the accused suddenly entered the shop and started throwing vas and other things in the shop. They also used foul and abusing language.
The goons then threw glass cup on Shyam's head and injured him badly. They threatened Shyam of dire consequences if he approaches the police and left the shop. Though scared, Shyam lodged a complaint against the goons with Ajni Police Station. Cops registered an offence under Sections 143, 149, 448, 294 and 506 (b) of the IPC, informed PSI Indrale. Further investigations are under way.