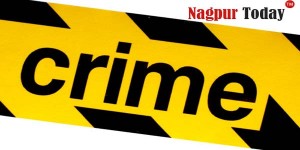 Nagpur News.
Tehsil police have arrested a goon for attacking an elderly person and taking into possession lockers keys on Monday.
Anandrao Kashinath Hingnekar (56), a resident of Lalganj Gujri, near Vitthal Rukmini Mandir, worked at the shop Mahesh Hoziari at Golibar Square. On Monday evening, Iktekhar Ahmad Muktar Ahmad (25), entered the shop imposing as a customer but soon demanded Anandrao to hand him over the locker keys. Anandrao put up a fight and the accused choked Anandrao's neck and later attacked him with a knife, thus injuring him seriously.
On the complaint of Anandrao, Tehsil police have registered an offence under Sections 454 and 394 of the IPC and arrested Muktar Ahmad, a resident of Uppalwadi, Kamptee Road.