Goods train rams truck at Khaparkheda Power Plant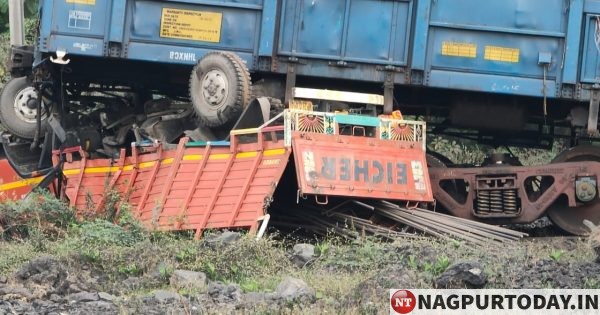 Nagpur: In a freak incident, a truck carrying iron rods collided with a goods train at Khaparkheda Power Plant on Saturday afternoon. Though, no fatal casualties were reported in the incident, the truck driver Shrikant Pandey, resident of Khaparkheda, was reportedly injured in the incident.
According to sources, Shrikant approached the 500MW power plant at around 2 pm. While crossing the railway line, the truck came in contact with the goods train that had come to unload goods at the plant. As a result of the impact, the truck turned upside down.