Nagpur Today.
"Christmas is all about gifts, good food, great music and a lot of generosity, a thing which brings people from different religions or communities together".
Folks from different communities and religions bonded over music, food, gifts and merriment on Sunday at Gondwana Club for Christmas Celebration.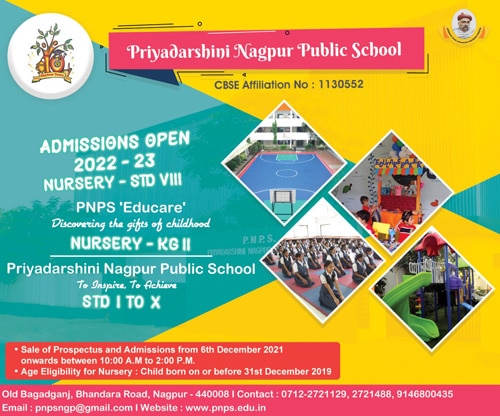 The Godwana lawn was beautifully decorated with balloons, Jingle bells and a huge Christmas tree. What's Christmas without Santa Claus? A cute dummy musical Santa was kept at the entrance and people began clicking photos with them as soon as they saw it.
The pretty ladies graced the occasion in their gorgeous outfits including one piece dress and party gowns while men preferred to wear casual outfits to just enjoy the event freely.
"Merry Christmas" reverberated the venue as people were seen hugging and greeting each other when they entered the lawns.
There were lots of food stalls, a Cocktail stall and games stalls too. The children were busy playing games. The Atrypt band on the stage ensured that music playlist should have a mix of classic Christmas tunes and a few modern ones.
The party was a blast. It was a day to be remembered for everyone present there. Everyone had a lavish lunch with non-vegetarian dishes and some Christmas specialties.
By Swati Gan
Pics By Dhiraj Jangid