Thieves burgle goods worth 2.5 lakhs
Nagpur Today.
Going to a friend's house in Mahal area proved costly to a house wife a resident of Ayachit Mandir under the jurisdiction of Lakadganj Police Station. Finding no one in the house thieves burgle goods worth 2.5 lakhs from her house. According to police sources, the complainant Amit Ravikumar Jain (28) a resident of Mahal, his wife had gone to meet her friend. At that very time, finding the main door open, the thieves entered and emptied all the gold ornaments and costly sarees worth 2.5 lakhs. On the basis of the complainant, a case has been registered against unknown thieves under section 380 of IPC in Lakadganj Police Station. PSI Nehare is investigating further.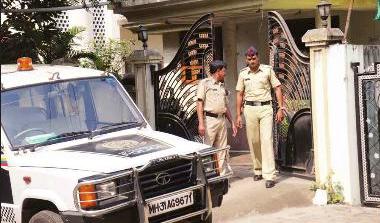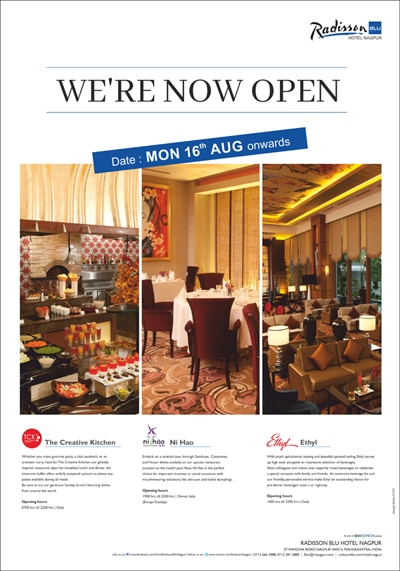 Burglary at Electrical Engineer's house: Goods worth 1.5 lakhs stolen
Unidentified thieves broke the grill of the window and entered the Electrical Engineer's house under the jurisdiction of Jaripatka Police Station. The thieves are reported to have stolen goods worth 1.5 lakhs which included gold ornaments and cash. The theft occurred at Engineer Jeevan Sevakram Meshram (51), a resident of Kushinagar in Jaripatka. At the time of the incident both Jeevan Meshram and his wife were at home. On the basis of Jevan Meshram's complaint, the police have registered a case against unknown thieves.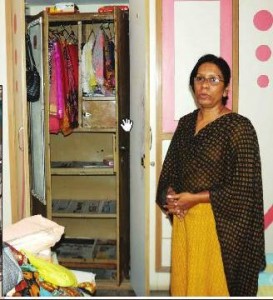 According to police sources, Jeevan Meshram lives with his family in Kushinagar. The family includes Jeevan Meshram, his wife and daughter. On November 4, 2013, his daughter went to Mumbai. Husband and wife were alone in the house. Jeevan works as Engineer with the electricity department. In the intervening night between November 4-5, the Meshram family was sound asleep. The thieves broke the grill of the window and gained entry into the house. The couple was sleeping so fitfully that they did not even hear the thieves breaking into the Almirah. After the almirah's lock was broken, and the thieves were emptying the ornaments, Jeevan's sleep broke hearing some sounds. When he went to the room housing the Almirah, the thieves jumped through the window and escaped with gold ornaments and cash. It seems one of the accomplice was standing outside the window. When Jeevan investigated what was missing from the Almirah, he realized that Gold ornaments and cash worth 1.5 lakhs was stolen. The stolen goods included Rs 28,000 in cash, gold Mangalsutra and other ornaments, 3 Titan watches and other goods jointly worth Rs1.5 lakhs. Jaripatka police is investigating the case.