Tankers supply shall not be possible during the shutdown period.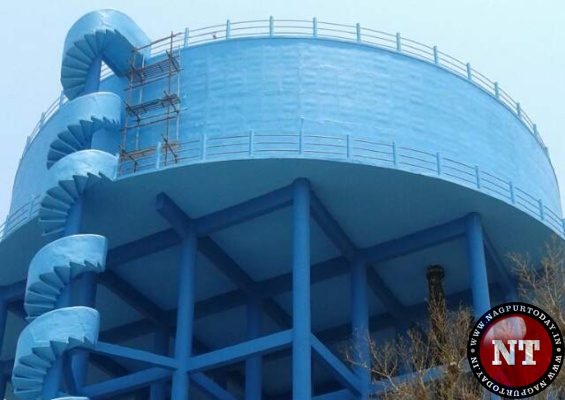 Nagpur: In a bid to shift water supply partly from Pench reservoir to Kanhan WTP source, Nagpur Municipal Corporation (NMC) and Orange City Water (OCW) jointly, have taken a 24 shutdown of Pench –IV Water Treatment Plant (WTP) at Godhani and Kanhan WTP-Governor House 900 mm dia feeder main from 10:00 AM on November 24, 2018 (Saturday ) to 10 AM on Nov 25, 2018 (Sunday).
During this shutdown areas feeding from Godhani WTP (Pench IV) Nari ESR, Nara ESR, Indora ESR, Dhantoli ESR, Mhalgi Nagar ESR, Omkar Nagar 1 & 2 ESR, Nalanda Nagar ESR, Bazonbagh ESR while Kanhan – Governor House Central 900 MM Dia. Feeder Main areas like Satranjipura Zone & Aasi Nagar zone will remain affected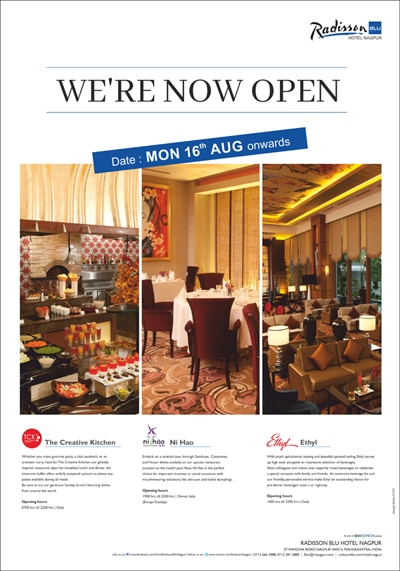 Under this shutdown,following works will be carried out (1.) Installation of 800 MM Dia. Butterfly Valve near Om Nagar on 800 MM Dia. Godhani Nara Feeder. (2). Installation of 900 MM Dia. Butterfly Valve at Lal Godown on Kanhan – Governor House Central 900 MM Dia. Feeder Main.
Areas to remain affected following PENCH –IV WTP SHUTDOWN are are:
Nara ESR: Nirmal society,Aradhna colony,Shambhu nagar,Shivgiri layout,Noori colony,Tavakkal society,Arya nagar,om nagar,nara gaon,welcome society,Devi nagar,preety society.
Nara ESR: Bhim Sq.,Hudco colony,Nagarjuna colony,Kasturbha nagar,Kukreja nagar,Martin nagar,vishvas nagar,khushi nagar,LIG colony,MIG colony,Sugat nagar,Kabir nagar,Kapil nagar,kamgar nagar,ramai nagar,dixit nagar,Sanyal nagar,chaitanya nagar,Sahyog nagar,Manav nagar,Shende nagar,Rajgruh nagar,Lahanuji
Indora ESR : Maya nagar,chauks colony,laghuvetan colony
Dhantoli ESR: Dhantoli, Congress Nagar, Humpyard Road, Takiya Slum.
Omkar Nagar 1 &2: Ramtake nagar, Rahate nagar tolly, Abhay nagar, gajanan nagar, Jogi nagar, Parvathy nagar, bheem nagar, jai beem nagar, jaiwant nagar, shatabdi nagar, kunjilal peth, Hawarapeth, balaji nagar,Chandra nagar, nalanda nagar, rameswari,Banerjee layout
Mhalgi Nagar ESR: Ashirwad nagar, Rukmini nagar, gurudev nagar , shriram nagar, sanjay gandhi nagar, sartaj colony, Mahatma gandhi nagar, mhalgi nagar,gajanan nagar, new prerana nagar
Sri Nagar ESR: Shri nagar, sunderban, 85 plots, suyog nagar , saket nagar,Aravind society, borkute layout, PMG society, vijayand soc.,santaji soc,dobi nagar,mhada colony etc.
Laxmi Nagar ESR: Surendra Nagar,Deo Nagar,Sawarkar nagar,Vivekanand nagar,Vikas nagar,Hindustan Colony,Pragati Nagar,Gajanan Nagar,Sahakarya nagar,Samarth Nagar(East And West),Prashant Nagar,Total Ajani Area,Urvila Colony,Rahul Nagar,Navjivan Colony,Chhatrapati nagar near power house,Kanfade Nagar,Vishram Nagar ,Vishram Nagar,Santaji nagar,Nargundkar Layout,LIC Colony ,Ramkrushna nagar and other
Nalanda Nagar: Jai Bhim Nagar, Parvati Nagar, Gyaneshwar Nagar, Kailash Nagar, Balaji Nagar, Chandra Nagar, Naik Nagar, Mitra Nagar, Gajanan Nagar, Rameshwari, Banerjee Layout, Nalanda Nagar, Bank Colony.
BazonBagh ESR: Dayal society,Dayanad nagar,sindhu society,Gurunanak nagar,BABA Hardasam ashram road,Bank colony,Vasanshah Sq.,Sangeet Building,Main bazar Rd,Hemu colony,Kamal Ful sq.,Juna Jaripatka,Mahaveer nagar,nankani line,Mahatma fule nagar,Friends colony,Mahesh patang galli,Imress mill sq.,Bezonbah B layout,sindhu baludhyan,Varpakhad,Mukund society,Janta Hosp. area,Nazul Layout,Tin Chal,Lumbini nagar,Sindhu society,Kunger colony, Khadan Layout
Areas to remain affected following Kanhan WTP- Governor House 900 feeder main SHUTDOWN are :
AASI NAGAR ZONE: Mahendra Nagar, Khante Nagar, Habib Nagar, Farooque Nagar, Nai Basti, Devi Nagar, Adarsh nagr, Adiwasi Nagar, sujata nagar, panchkuwa, baba buddha nagar , vaishali nagar, baba buddha ji nagar, panchsheel nagar, hanuman society, binaki layout, vir chakra society, Mehandi Bagh, Anand nagar, garib nawaz nagar, shiv shakti nagar, yeshodhara nagar,pawan nagar, sangharsh nagar,pandey basti, mehboob pura, yogi arvind nagar, sarorabagh, hamid nagar sanjeevni Qtr.,sangam nagar, pravesh nagar,sanjay gandhi nagar, indira mata nagar, ekta colony,yadav nagar,gond mohalla, aadiwasi nagar, dhammadeep nagar, panchwati, bande nawaz nagar, sudam nagar,Teka Siddhhth Nagar, Vaishali nagar, Binaki Housing Board, LIG, Ambedkar Garden, BalabhauPeth, Ashok Nagar, Budhha nagar, nai basti, Guru nanak pura, Taj nagar, Ramai nagar, Ashi nagar, Sanyal Nagar, kamptee Raod,Uppalwadi, Chappal karkhana, pili nadi,bante anand kaushalya nagar, ramai nagar,uppalwadi industrial area, ganesh park area, pahune layout, dhammanand nagar,
wanjra industrial area,model town, chowks colony, laghuvetan colony, ambedkar colony. Maya nagr,
SATRANJIPURA ZONE: Nagraj Nagar (NE of Kalamna),Kalamna Village,South of Lashkaribagh (Calcutta Rly.Line),Lashkaribagh-1,Kuraidpura,Kostipura,Koratkarpet,Bhoslewadi, Saw mill Area, Navanakasha, Sonartoli,Binaki Tekada,Joshipura, Indragandhi nagar, pola maiden.,Bora kabrastan, Bora compound, patrabebadi,Janta Nagar( Jamdarwadi),Kundanlal Gupta Nagar,Bokade Mohalla,Binaki, New Mangalwari,Naikwadi, Lendi Talao,Dhwar Mohalla,Ram Nagar, Sambajikasar,Satrajhopde,Bharat Gasline,Ummatewadi,Laadpura,Tandapeth,Nandagiri road, Thakargaram, Chandrabhaga Nagar,Darvekerdangal,Bairagipura,Sweeper colony,Vinker colony,Khairipura,Panchpouli, Kumbarpura, Barsinagar,Gondpura,Bangla Desh,Pratibha School,Pahad Mohalla, Vittu Mahajan galli, Zade chouk,Gondpura,Prem Nagar, Sudershan colony,Premnagar, narayanpet, Kadvethkar Mohalla,Bahuli Vihir,Gujri Lalganj,Tellipura peuta, Matepura, Dalaalpura, barepura,BarsenagarSatranjipura Zone: