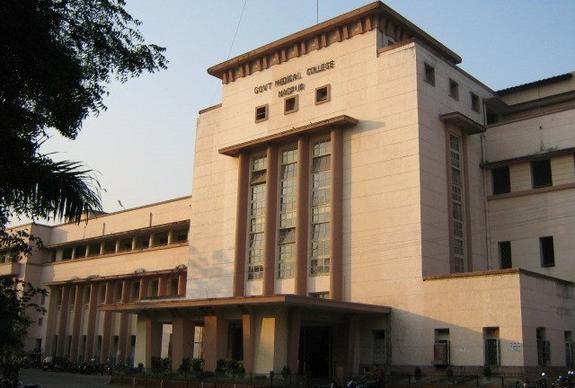 Nagpur News: A cold wave has hit Nagpur city, and the chill is being felt severely by the numerous relatives waiting at Government Medical College and Hospital for their patients to be treated. There is no enclosed waiting room at GMCH, and relatives are compelled to spend many days and nights in open areas on the hospital premises.
A majority of the patients at GMCH come from outside Nagpur, prominently from areas of Madhya Pradesh. Most such patients are quite poor and travel to GMCH Nagpur with their family and children for the cheap treatment and facilities available here. The families usually sleep on the floor outside the OPD, with a shawl or sweater each.
GMCH has been visibly working to improve its infrastructure, but the Rs. 55 crore sanctioned for Cancer treatment, the Rs. 1.50 crore for a Trauma Centre, and the Rs. 1 crore for a Cobalt Unit offers no respite to the numerous healthy people waiting for their relatives to be cured. The steadily intensifying cold is creating a rise in resentment against the Hospital administration, which has not made any temporary facility for the season to protect them from the climate change and from thieves.
Dr. Arun Humne, Superintendent, GMCH, said, "A 3- storey waiting room is being worked at, and will be completely ready within three to four months. 75% of the work is complete.  This will be beneficial for the relatives of patients."