Biomedical waste and other filth dumped in open premises of the hospital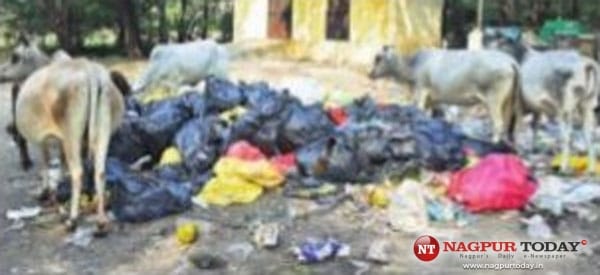 Nagpur: The 'prestigious' Government Medical College and Hospital (GMCH), Nagpur, is turning out to be a breeding ground for diseases as biomedical waste and other filth is being dumped in the hospital premises itself. The hazardous dump is inviting a kind of disease as the concerned authorities turn a blind eye towards the menace.
A look at the rear side of Ward No. 49 would reveal a dirty picture as the place is always littered with biomedical waste and other garbage. The cause of concern is that both the wastes are getting mixed and thus pose a threat to the public. The responsibility of lifting the biomedical waste lies with Superb Hygienic Company while the general garbage is collected by NMC. Both the agencies are found negligent in carrying out their jobs. As a result, the hazardous waste is found lying in the hospital for days together.
According to sources, a tin shed has been built behind Ward No 49 for collection of hospital waste. The biomedical waste and the general garbage has to be segregated. The biomedical waste is collected in black bags while the normal garbage is collected in blue and yellow bags. But due to paucity of sanitary employees, the entire waste is dumped at one place without segregating the biomedical waste.
According to the In-Charge of Super Hygienic Company, its vehicle daily lifts the biomedical waste from GMCH premises. The waste is directly transported to the treatment plant. The GMCH authorities too turn a blind eye towards the garbage dump and thus the waste lies in the hospital premises for days together. This negligence poses a threat to the health of people visiting the hospital as well as other public.