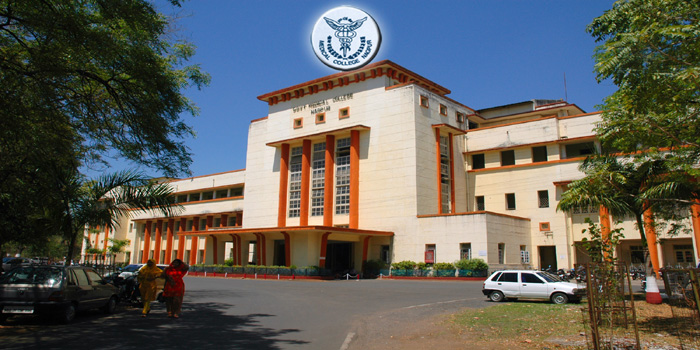 Nagpur News : Taking a post graduate medical student, Hemant Kumar Umar (23) into their custody for allegedly thrashing a cop on Saturday, Ajni police claimed that the medical students are infamous for creating ruckus at the GMCH premises over trivial issues and also try to impose their powers on patients, relatives and others.
Umar had thrashed police sub-inspector N V Indrale of Ajni police station while he had gone to solve the brawl taken place between medical students and other youths.
Besides Umar, his classmate Amit Shende (23), second year student Sanket Wadokar, 19-year-old Mahesh Chanaf were also booked for voluntarily causing hurt and threatening. On Saturday evening, Wadokar had picked up a quarrel with another youth Vipin Bangar while he was chatting with his female friend at the rear gate of Government Medical College and Hospital.
Police said that the medical students are always against the couple's chatting in the college premises. Wadokar and others continued abusing Bangar and his friend. To prevent himself, Bangar called up his friends that resulted into a brawl between two groups.
Umar slapped Indrale and hit him while he was being taken to police station. Till late night, police booked both the groups. In separate case, Umar was booked for thrashing cop.
Ajni police inspector, R V Katole claimed that the medical students lacks patience and always misuse their powers. "Being medical students from reputed and Government College, they have no fear of cops and other actions. Even their college authorities don't take any action against them," said Katole.
Cops informed it's been number of times, the medicos had created ruckus and misbehaved with the couple if hey are seen chatting in the hospital premises.
Katole alleged that every time, the college authorities ignore the student's misbehaviour. "We have sent an appeal to the college dean to atleast take some actions against the students who have been booked to set an example for other medical students," he said.
However, the college officials told TOI that they are unaware of any such incident taken place in the premises.