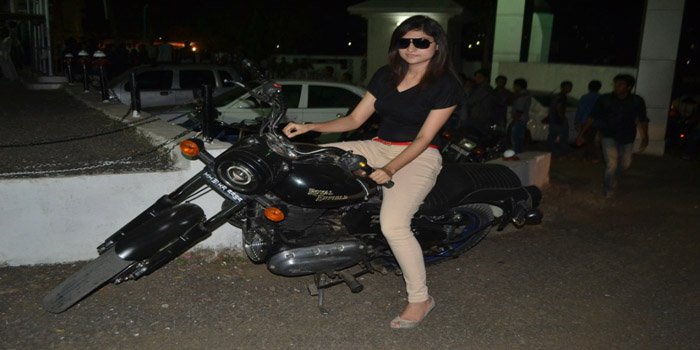 Nagpur News: The second day of Antragni –Technorion 2013 was a day full of fun, mirth and memories. The day marked the end of all technical events. The day saw throngs of students coming to participate. The highlights of the day were Robowars, Soccer-Bots,Treasure Hunt,Junkyard  & DJ Night. The other events were Blind Race, Bridge-Building, Bench-Press, Smart City Planning, Mystery Bag, Fox-Hunt & Line Follower. In Soccer Bots the robots made by the students played soccer much to the amazement of the students.
The winners of the events were, Blind Race-Chiranjeet Das & Ashutosh Wadhai, Bench Press- Vidyut Roy & Ajaz Khan,  Mystery Bag- Swati Langewar and team,  Line Follower – Himanshu Korade from Tulsiraji Gaikwad college of Engineering, Soccer Bots-Uikhit Mahore,Akshay kalambe and group, Junkyard Zeeshan Nawaz , Tejas shumba and group, Smart City Planning Mohit Rotele, Bridge Building -Irfan Khan and group, Paper Presentation- Kartik Vakharia and GHRCE won the Robowars.
The evening was followed by DJ night that started with a bang. The event most enjoyed by the students was DJ Night in which DJs from around the city came to play and display their talents. Technorion Antaragini potrayed its fun part as the DJ night commenced, with DJ Jabs as a guest to encourage the aspiring DJs. The floor was rocked with groovy tracks being played initially as all the aspiring DJs showcased their piece of talent. The crowd was screaming their lungs out with each n every person responding to each and every comment of the anchor. Jabs while sharing his experience said, "Music is a universal language, one that everyone can connect through, irrespective of anything! The young DJs that had come here understand this fact well, I feel. They were comfortably able to make the crowd groove on their rhythm and beats. Being here was nice altogether."
The next wave of events will start from 2nd March. The events held on 2nd and 3rd march will be all cultural events which include Dance, Fashion Show & Singing. The college fest will conclude with celebrity night which will be held on 3rd March 2013 at Tirpude College Ground.
Ritu Walia