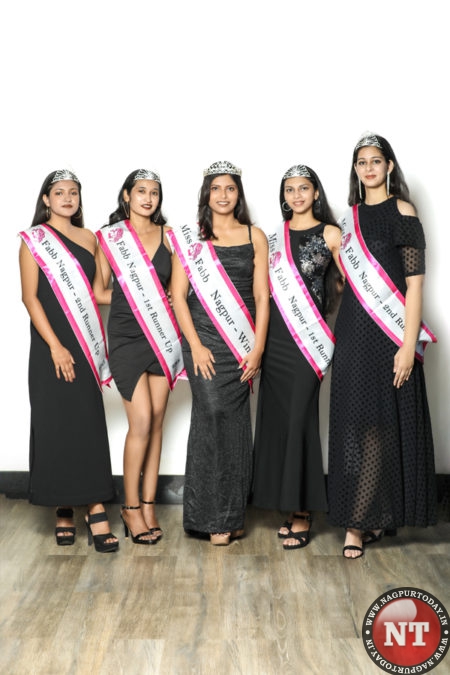 The enchantment of Nagpur reached new heights on the evening of August 20th, as the dazzling finale of Miss/Mrs/Mr Fabb Nagpur 2023 took center stage at the iconic VR Nagpur. Amidst an atmosphere of anticipation and splendor, the city's crème de la crème gathered to witness a spectacle of beauty, talent, and elegance that left Nagpur dazzled and mesmerized.
Against the backdrop of the star-studded event was none other than VR Nagpur, a premium mall that elevated the evening's experience to unprecedented levels of luxury and grandeur. Known for its opulent ambiance, state-of-the-art facilities, and prime location in the heart of Nagpur, VR Nagpur seamlessly blended sophistication with the glamour of the event. As the Miss/Mrs/Mr Fabb Nagpur 2023 finale unfolded on the stage, VR Nagpur's aura of elegance served as the perfect canvas for the unfolding masterpiece.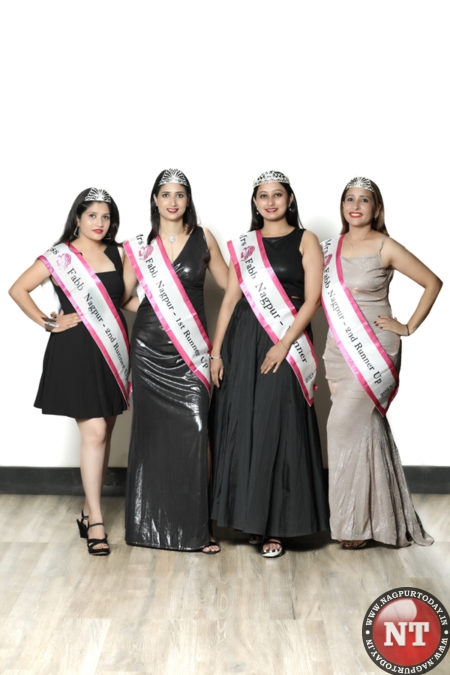 Born out of sheer passion by Yash Bhuptani and Vaishali Varma, Miss Fabb was born with a purpose to empower women who want to outshine and excel in life. Miss Fabb believes in transforming its patrons who can then become quintessential in creating role models for society and alter their perception.
Miss Fabb is the only pageant in India to hold not only city-level auditions but also city-level finale shows including 5 days of training in 10+ cities of India, providing a huge scope of opportunities and an unparalleled platform for all cities across India. Miss Fabb, Mrs Fabb, Mr Fabb has an array of renowned industry leaders associated with it making it one of the most sought-after pageant.
The Miss/Mrs/Mr Fabb Nagpur 2023 contest consisted of 3 rounds which were the Introduction round, the walk round and the Question and Answer round to ascertain the overall personality of the contestants.

A total of 62 contestants across the 3 categories of Miss, Mrs and Mr made it to this coveted finale. The selection process of these 62 finalist contestants of Miss/Mrs/Mr Fabb Nagpur 2023 out of 3000 plus online registrations entailed an audition which was attended by 300 plus participants held on 6th August 2023 at VR Nagpur.
Post the selection process these 62 finalists underwent rigorous training, grooming and etiquette sessions which prepared them not just for the finale but instilled deep rooted learnings and discipline which can be carried for life.
The evening's excitement was magnified by the presence of the esteemed panel of judges. Mr. Kranti Shanbhag, a celebrated Movie/Music Album/Web Series Producer from Mumbai, infused the event with his creative acumen. RJ Nisha from 92.7 Big FM Nagpur brought her vivacity to the panel, adding a fresh perspective. Aadarsh Pathak, national winner of Mr Fabb India, brought his style and charm, while Ms. Reena Bhattacharya, winner of Mrs. Fabb Mumbai, added an extra layer of glamour and expertise.
However, the atmosphere at Miss Fabb Nagpur 2023 reached a fever pitch as the dynamic presence of Kashish Ratnani, the MTV Splitsvilla contestant, model, and esteemed jury member of Miss/Mrs/Mr Fabb Nagpur 2023, graced the event. The crowd erupted with delight, capturing the essence of her star power. Kashish's appearance, coupled with her undeniable charm and widespread social media influence, triggered a rush of eager fans hoping to seize a coveted selfie moment with the sensational personality.
Behind this captivating spectacle stood a network of dedicated partners whose unwavering support brought the event to life.
92.7 Big FM, the radio partner, resonated with the event's excitement through the airwaves. Fashion Partners Trends, Levis, and Cinderbay School of Design Nagpur added a touch of style that elevated the evening's aesthetic. Agent Jack's Nagpur, the lounge partner, infused a sense of relaxation and luxury into the event's ambiance.
The event's commitment to holistic beauty and wellness was echoed by wellness partner VLCC. Bright Outdoor Media Ltd added a dash of glamour to the cityscape, while Capello Salon ensured that every participant was a vision of radiance. Orane International School of Hair, Skin, Nail & Makeup, Nagpur worked their magic to create stunning looks.
The ambiance of the evening was masterfully captured by two exceptional photography partners, Praful Urakude Photography and Vivek Khatri Photography. Chirag Vithalani, the official anchor, lent his charisma to the proceedings, while Show Director & Choreographer Vaishali Varma infused the event with energy and grace.
The evening was ablaze with the birth of new stars, in the form of winners of Miss Fabb Nagpur, Mrs Fabb Nagpur, and Mr Fabb Nagpur 2023 amidst an aura of glamour and grace.
The winners of Miss Fabb, Mrs Fabb and Mr Fabb Nagpur 2023 are as follows:
Miss Fabb Nagpur Winner 2023- Toshita Gabhane
Miss Fabb Nagpur 1st Runner Up 2023- Sakshi Wadaskar & Shrutika Wankhade
Miss Fabb Nagpur 2nd Runner Up 2023 – Arya Mahurkar & Pranjali Sawarkar
Miss Fabb Popular Nagpur – Pranjali Sawarkar
Mrs Fabb Nagpur Winner 2023 – Mrs Sayali Ashtankar
Mrs Fabb Nagpur1st Runner Up 2023 – Mrs Poonam Dhundhara
Mrs Fabb Nagpur 2nd Runner Up 2023 – Mrs Priyanka Pillewan & Aarti
Mrs Fabb Popular Nagpur – Mrs Rashmi Joshi
Mr Fabb Nagpur Winner 2023 – Rahul Hathibed
Mr Fabb Popular Nagpur – Sanket Tidke
As the curtains drew on the Miss/Mrs/Mr Fabb Nagpur 2023 finale, it was evident that a new era of talent had dawned. The crowning of Miss Fabb Nagpur 2023, Mrs Fabb Nagpur, and Mr Fabb Nagpur 2023 marked the beginning of an incredible journey for these exceptional individuals. Their poise, charisma, and dedication have captured the hearts of Nagpur and beyond, promising a future that glistens with promise.
The winners of these coveted titles now stand as testaments to the elegance and charm that define the essence of Nagpur. With their names etched in the city's history, they are poised to embark on a journey that will inspire, captivate, and bring pride to Nagpur. As new stars rise, the legacy of Miss/Mrs/Mr Fabb Nagpur 2023 will continue to shine brightly, a beacon of hope and aspiration for generations to come.