Nagpur: Nearly 400 shops, 300 houses, 4 petrol pumps, Buddhist Vihar, Hanuman Mandir, Satyanarayan Mandir are to be demolished for widening of Nagpur-Katol Road Square and many so many people would be unemployed. Due to this the shopkeepers have started opposing.
According to the information of the members of Gittikhadan Bachao Vyapari Avam Rahivasi Sangharsh Samiti, a few days ago the NHAI had given in the declaration in the newspaper. After which all the shopkeepers and citizens went to NHAI's office. Officials showed an approved map, project report and also informed that the tender has also been issued. The road from Katol Road Chowk to Katol is going to be built. Due to which 25 feet on both the sides of road will be extended. NHAI is going to make it 45 meters. Shopkeepers say that this road is already quite wide. In such a situation, there is no need to widen it.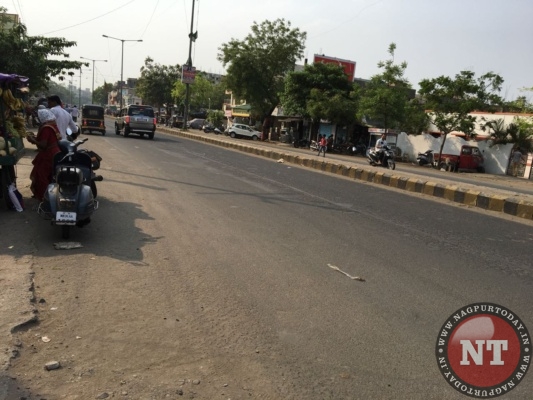 If you have to do so, do not widen the road from Katol Road and widen the road from the Katol Naka. So that the shops and houses will not have to be demolished. All shopkeepers met the legislator Sudhakar Deshmukh with this demand. He has assured all the shopkeepers that the shops will not be razed and they have also taken the time to meet Union Minister Nitin Gadkari on March 17. With this decision, all the shopkeepers have called for a bandh on 17 March in Giltikhan, Friends Colony, Borgaon. Thousands of people have also got jobs from due to these shops and many shopkeepers families are dependent on these shops. If their shops are demolished to construct roads then they will strave.