Gittikhadan liquor shop ransacked, cash stolen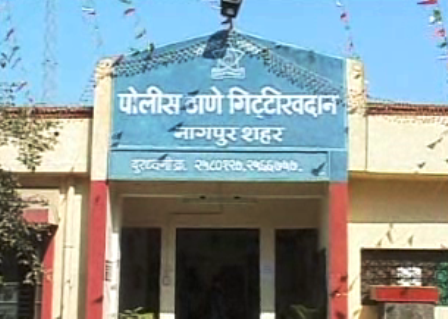 Nagpur News: Three drunken men walked into a bar after hours, behave roughly with the person behind the counter and made off with cash from the drawers in the late hours of last night.
Twenty four year old Jaikishan Kishore Aitban, a resident of MIDC, was standing behind the counter of a local liquor store behind CP Beer Bar, when Gittikhadan resident Sachin Kailash Alone (25), Vishwas Nagar Resident Shekh Haneef alias Guddu Shekh Hamit (25) and their friend Nitin entered the shop drunk. They demanded that Jaikishan serve them, and Jaikishan refused since it was late, though later conceding but asking them to pay first. The three got enraged at being asked for money, and started ransacking the cash in the drawers behind the counter and threw it around on the floor. They also beat up Jaikishan, Haneef stabbing his right hand with a knife. The three then fled with around Rs. 3000.
Based on Jaikishan's complaint, Gittikhadan Police have filed a complaint under Sections 394 and 397 of the Indian Penal Code. Police Sub- Inspector Paghare said that two of the accused- Sachin and Shekh Haneef- have been arrested, while the search for Nitin is on