Nagpur.
The party meter has been set to scorching high among the city's chic and happening circuit, with the club parties being made out of every occasion, personal or public. And there blown in the rhythm and grooves along with sassy mix of cocktails. Nagpur Today found out that most of party goers belong to the age of 18-22, without the permit to consume liquor. Leave aside the permit; the parties which claim to be serving alcohol across the table do not care enough to get the required permission in place. This is where the officials jump in to play spoilsport to such parties. Recent case came to the fore at Girnar Lawn on Wardha road, located on city skirts in serene atmosphere.
The lawn was pre booked, entire arrangement was done from dance to drinks and fine dining, but both the organizers and lawn owners failed to get the desired permission from Excise department to serve liquor. Though eleventh hour attempts were made to get one but it failed. Eventually, the party had to be continues with or without permission since entire arrangements were done. This invited the wrath of Excise officials who launched a midnight crackdown on the party den. However informers were alert enough to shoo away party people from the venue and what officials got were hordes of empty liquor bottles, and the bartender ofcourse!
The youngsters got information about the party from Facebook. The tickets were booked on the website called Adwings India.com and was titled as 'incarnation'. The entry fee for the party varied from Rs 1,000 to Rs 5,000. However, on facebook, the rates per table were quoted at Rs 30,000, it was learnt.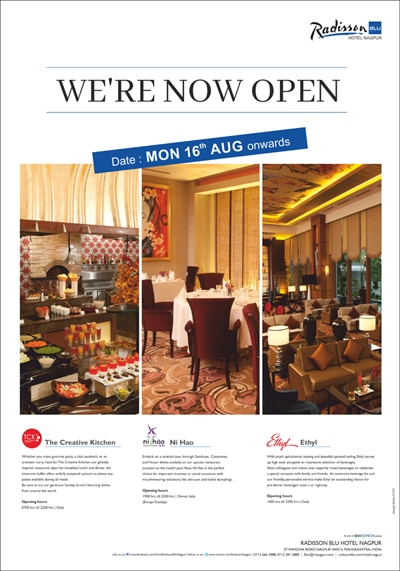 However, the rural police granted permission but no permission was taken from the excise department.
The participants, mostly college students, started assembling at Girnar Lawns right from Sunday afternoon. Initially, the organisers told the participants that no liquor or other kind of drugs will be provided at the party. They should arrange it from outside. Later, the organisers realised that there cannot be a party without liquor and hence they started serving it from the evening.
As soon as the squad reached Khapri, the informers tipped the organisers about the impending raid. The excise team took about 15 minutes to reach the spot from Khapri. But till then, the organisers had already alerted the participants who ran helter skelter and made good their escape. However, the main organiser Zibran Khan and the owner of Girnar are absconding. The raid was conducted at about 9.30 pm, but most of the party was done till then.