City records 91.1 per cent result
Nagpur: Girls once again topped the academics – this time in the 10th examination conducted by the Central Board of Secondary Examination (CBSE), the results of which were declared on Monday. The city witnessed 91.1% result, where girls over scored boys.
There was no prior intimation of the date of results from CBSE. The news of CBSE results being declared came at around 3 pm while the board had declared its result at 2 pm. This year, all the three toppers from the city are girls, which included Aarya Daoo from Bharatiya Krishna Vidya Vihar, Telankhedi scoring 99.4 per cent marks and Raghvi Shukla of Centre Point School Dabha scoring 99 per cent marks. There was a tie at third place with Aaishani Prabhu of Narayana Vidyalaya and Podar International School Garima scoring 98.8 per cent marks each.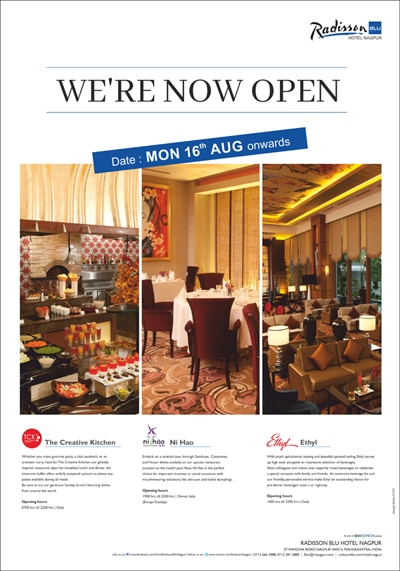 Aarya Daao, who reached the school with her mother to collect the result, told Nagpur Today that she always studied with concentration and never looked at the clock. Her father Jayant is an employee of Post and Telegraph department while her mother Gauri, is a teacher. Arya said the way she studied in standard VI and VII, she followed the same pattern in X standard. She referred NCERT books. Participating in debate competition and singing are her hobbies and she wants to become an IAS officer.
Second topper Ravhavi, whose father Pravin is a businessman and mother Harshada an architect, said everyday she used to study for three hours. However, during the examination time, she would study for six-seven hours a day. She attributes her success to her school teacher, tuition teacher and her parents. She wants to become a cardiologist. To a question, she said she was expecting 95 per cent marks, but had not imagined to emerge as a topper.
A jubilant Garima said, she had started the preparations right from the beginning with devoting little time for studies daily. During examinations, she would study for three-four hours a day. Regular study is the only mantra to success, she said. For her, Mathematics was the most easy paper, in which she scored 98 marks while science was the most difficult, which got her 100 per cent marks. Her father Dr Deepak is a cardiologist while mother Dr Sheetal is a physician. My parents helped in my studies a lot, who always cleared by doubts. They always encouraged me to study without taking stress.
In addition to studies, Garima is fond of reading, writing and dancing. She is a Katthak dancer. She has decided to opt for science stream and become a psychologist and a writer. Her tip to the upcoming students is, study regularly and focus on whatever is being taught in school.