Nagpur: Recently the Union Culture Minister Mahesh Sharma has triggered another controversy by saying that "Girls wanting a night out" is not acceptable in India. "Girls wanting a night out may be all right elsewhere but it is not part of Indian culture," Sharma told a private TV channel. The opponents have decried the statements as "regressive" and an "assault on India's composite culture".
Citizens opine….

Principal of VSPM's Dental College & Research Center Usha Radke said that in her opinion Nights Outs for girls is dictated by certain conditions:
The girls should be responsible in making the decisions on various issues during the night out.
The girls should adhere to certain limitations which they themselves should set.
The girls should adhere to certain time limitation which they should set.
The girls should also ensure self protection.
As responsible citizens of our country they should use their intellect to ascertain where, with whom and when they are going for their night out.
However, she added that in the garb of entertainment or enjoyment everything and anything is not acceptable. The definition of entertainment is different for different persons. There are still some habits like smoking and drinking which is not expected or accepted by our traditional culture especially from girls.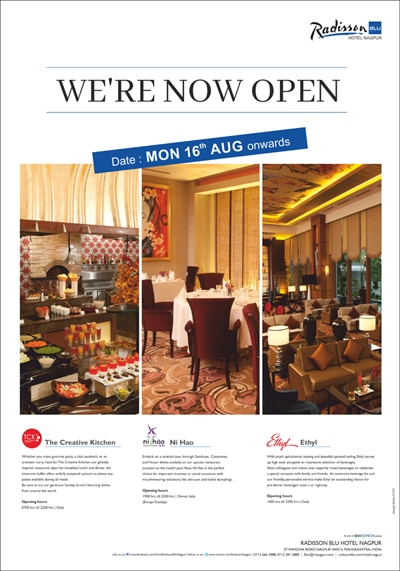 She went on to add that as Head of the VSPM's Dental College & Research Center, she advises and ensures that their girl students enjoy their freedom but are safe and secure.
Lecturer of Department of Law, Ambedkar College Karishma Gawai beautifully explained the present scenario that aptly made the concept clear whether "Girls' Night-Out" is permissible/ acceptable or not.
She opined that we are living in a society where one half of the society has accepted the western-culture partially but are still caught-up in certain traditional cultures and values, while the other half is totally traditional or pseudo-traditional values and culture.
She called our society a big hypocrite since most of us want our daughters or girls to get educated, get jobs and work shoulder to shoulder with boys or men, however, we do not want them to enjoy the same freedom and equality which the boys or men enjoy. She claimed that there is a mental blockage. Right from childhood, there is a strong stereotyping of roles where girls are allowed only certain roles and not encouraged or permitted to do certain other roles.
She opined that there are many leaders, elders in our society who are judgmental and often don the role of moral policing. She added that having said all this, every girl should realize that there are mal-adjusted people in this city, state or country. One should be careful of them and should take preventive steps to ensure our their own safety, security while enjoying their freedom.
Director of G H Raisoni College of Engineering Preeti Bajaj while speaking to Nagpur Today opined that she does not want to differentiate between boys and girls. If Girls' Night Out is unsafe, so is Boys' Night Out. While making her opinion, she said that instead of saying boys or girls, she would prefer calling them individuals. She claimed that the "Individual's Night Out" is subject to one basic principle of "Conditions Apply". By this she meant that if an individual is going with her or her family members for some celebration then he or she feels safe because of the cumulative support system existing in and around him or her.
However, when he or she is venturing on a night out with friends, one should take into consideration various factors like
Are we confident in handling ourselves,
Do we have 100% faith/belief in the person or persons we are accompanying
Do we know where we are going and can we return to civilizations by some mode at the earliest?
Do we know what kind of celebration and mean of entertainment will ensue at the night-out?
She opined that often we come out of the comfort zone and enter into an unknown territory because of an error in the judgment or perception of the situation and persons. She felt that as students (even college students) lack the maturity to ascertain and foresee the problems and be prepared for them. The maturity comes only when one completes their education and achieves his or her dreams in the field of career. Since the youth lack maturity, the parents should take a call on the issue. The parents (any one of the parent) should somehow become the confidante of the youth with whom they are comfortable in sharing everything that they are doing, every details of every friend that they are having relationship with and even personal details without the fear of being reprimanded. This will ensure that a mentorship will be in play and the youth can be dissuaded to eat the forbidden apple and bear the resultant aftermath or getting into an unmanageable situation.
Head of the Department of Psychology and Counsellor Dr Mala Singh said we are living in a culture that does not permit certain behavior. To a certain extent this concept of Night Out is limited only to boys. Though it is a fact that if it is bad for girls, it is bad for boys as well, yet it is the girls who have to take precautions of time-limits, escort's antecedents, personality of friends whom they are accompanying etc.
A student of R S Mundle College Rasika Bhalerao said that she totally agrees with the statement made by the Union Minister of Culture Mahesh Sharma. She said that with the present state where many crimes against young women are occurring especially in Nagpur, girls should avoid Night Outs. She added that the girls should also be careful about their attire, behavior and habits (such as smoking and drinking) in public since it sends wrong signals to the maladjusted boys or men.
A student of Gaikwad Patil College of Engineering Rucha Jagzape Sute said that with the present conditions that prevail in the city, it is better for girls not to go out on Night Outs, since many girls have met tragic or inerasable physical trauma or assaults. However, she feels that if some girls alone want to enjoy a night out in some other girl's house in the safe environs of the four walls, it is not wrong. However, she opined that going for parties and celebrations where liquor or drugs may or may not ensue is not safe. She felt that there are certain traditions and cultures which the girls should follow whether they like it or not.
Trainee Engineer at Forbes Marshal Kshipra Jagzape, felt that it all depends on the kind of socio-psycho and religious inputs that they bestow on their children. This will ensure that the children when they grow up will not go astray and experiment with their lives. She also claimed that one should venture out only when they are doubly sure of their escort or the person who is accompanying them. She felt that girls should understand their boundaries and limitations and should adhere to certain socially accepted norms and restrictions. Smoking or drinking sends wrong signals to the boys or men that this girl is "Forward" or "Chalu" and can be easily trapped for their ulterior motives.
Student of SVSS's Dr. Babasaheb Ambedkar College of Engineering & Research Ekta Fulzele said that this discrimination among boys and girls is not right. She felt that while the boys get to enjoy night outs without any hindrance, the girls are restricted and prevented from going out. However, she too felt that with the present condition of the city, one cannot take the risk of venturing on "Night Outs".  However, she opined that occasional partying, smoking or drinking with friends is okay as long as they are safe and are not taken undue advantage off.
Technical Subject Matter Expert at Cheers Interactive India Pvt. Ltd. Rakshita Dhar,
claimed that just as boys have freedom, girls too have freedom and should be able to enjoy it as Indian citizen. However, she opined that their parents should give them some freedom with a dead-line especially timings (11 pm or 12 midnight). She claimed that Girls too have the right to see what the city looks like in the night and to enjoy the night life that the city has to offer. However, she said that it entirely depends on the individual how she handles crisis or difficult situations, how she handles problems and mishaps without losing their emotional and psychological control over their own self. She added that every girl should know self defense techniques and equipments like pepper spray etc to ward off uninvited advances.

By Samuel Gunasekharan