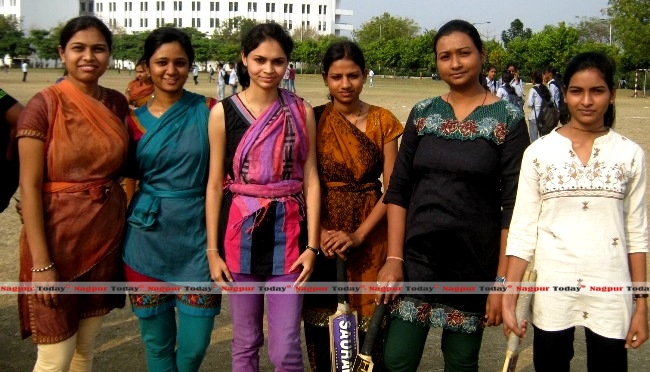 Nagpur Today.
Improving students' relationships with teachers has important, positive and long-lasting implications for students'
academic and social development. As an attempt to garner this effort, and impart a fun time for both, collegiate students and the teaching faculty, Priyadarshini College Of Engineering organized Girl Students Vs Lady Faculties' Cricket Tournament under the banner of EXPRESSIONS-2014.
Principal MP Singh, HOD, ETC dept SW Warade and Asst Registrar Krishna Saude were prominently present to encourage everyone. The event was jointly arranged by the students and faculty members of Electronics & Telecommunication and Electronics departments of PCE. Under the able guidance of Teacher In charge of the event PU Chati, ETC Dept and Archana Khandagale, EN Dept, the student coordinators President Saurav Singh, Sports Incharge Ashish Anand, Mayank Gupta, Sweta Verma, Sayantika Das, Mrugal Nikhar, Harsha Labhe and others made sure that the event proceeds smoothly throughout, gathering a fun time for everyone.