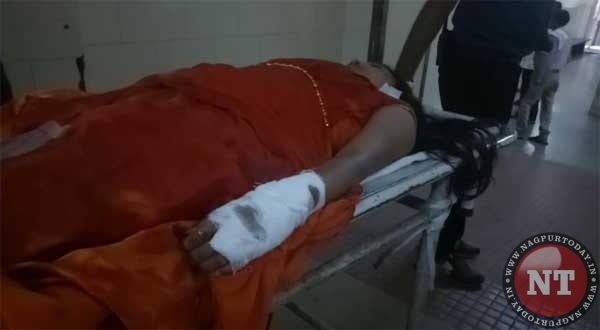 Chandrapur : A young girl was seriously injured when a youth attacked her with a knife after she didn't respond to his advances. The victim has been admitted to a hospital while police launched a manhunt for the accused, who was absconding after the incident.
As per information, the accused, Mannan Sheikh, had been following the girl since a long time. He used to pass comments and tease her. Many times, he blocked her way and tried to talk and molest her. The girl had reportedly informed about this to his father. But being a humble family, they avoided taking action against the youth.
Today, on her birthday, when the victim reached Achaleshwar Mandir to offer prayer, Mannan followed her to the temple and started misbehaving with her. The girl sought help from passersby but nobody came forward to help her.
Frustrated over the continuous refusal, Mannan then attacked the girl on her neck and hands with a knife and ran away from the spot. A few people then rushed the profusely bleeding victim to a hospital. The Kotwali Police have registered a case and started further investigations. The accused was absconding till the filing of this report.
This incident has once again exposed the insensitive and negligent attitude of police, judiciary as well as the society towards rising crimes against women. Accused in most of the cases against women are not given severe punishments and therefore other anti-social elements are emboldened to repeat such crimes against innocent women.