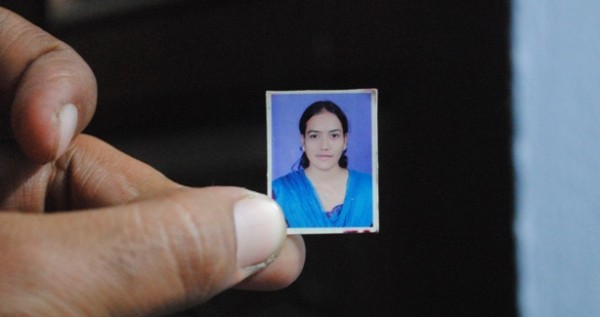 Nagpur Today.
Joyous occasion turns into one of sorrow when a young girl hanged herself on her birthday. According to information, a railway employee Rahul Taksande and his family including his wife, son Sachin and daughter Deepa lived in Rameshwari, Dwarkapuri area. Being the youngest one, Deepa was spoiled by everyone in the family as she was loved and taken care to keep her happy always.
Everything was going on well till November 8, 2013.  On the fateful day, as usual, the father Rahul Taksande went to perform night duty at 11:30 pm. The mother, her brother Sachin and Deepa went to sleep. The following day was the birthday of Deepa. Sachin had planned for a surprise gift for Deepa and was very excited. After sometime, Deepa went to the first floor room on the pretence of studying. The next day, early in the morning at 4:30 am when the brother Sachin woke up, he wanted to wish his sister Happy Birthday and to give her a surprise gift, so he went to the room in the first floor. Finding the door locked from inside, he knocked at the door for a long time. Finding no response for a long time, he peeped through the window only to find his sister Deepa hanging from a noose made with her mother's saree. The brother and mother wept loudly and were inconsolable. The neighbours, hearing the wailing sound rushed to their house and finding about the incident, broke opened the door. By then Deepa had already died. Nevertheless the neighbours and the brother took her to the hospital only to be told by the doctors there that she is brought dead. Till the time of writing the story, the exact cause of her committing suicide could not be known. The police have registered a case and are investigating further.
Railway goods thief escapes from RPF lock-up
Nagpur Today: In another case which spoke eloquently about the functioning of the Railway Protection Force, a thief escaped from the RPF lock-up where he was incarcerated for stealing and selling railway goods. The thief made the daring escape at 2 pm. The RPF is clueless as to how he escaped from their hands. However, the RPF is searching for the thief after registering additional charges against him.