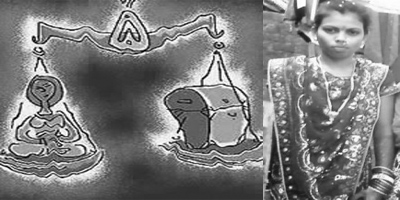 Girl commits suicide as dowry demands not met. Deceased Usha Amol Wankhede was married 3 months back to Amol Wankhede a resident of Pratap Nagar area. The incident was a result of the dowry demand that the in-laws put forward and could not be fulfilled fully. Usha was demanded to get a small gold ring for her husband by the in-laws, so she approached her father Dashrat Ingole in order to fulfill their demand.
On listening to the demand the father agreed to give it and went in search of a gold ring but with the increase of prices of gold that are happening he was forced to settle for a silver ring .
According to our report that was told to us by the deceased father, he said he met half of the demand and gave his daughter a silver ring instead of a gold ring. On seeing the silver ring the in laws could control their anger and started abusing the girl and the husband started torturing his wife daily as per the statement given to us by the people living nearby.