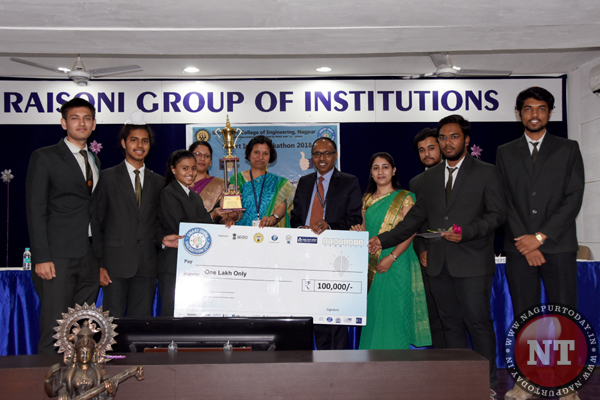 Nagpur: The students of G H Raisoni College of Engineering have made the Institute proud by their outstanding performance in Smart India Hackthon 2018. As per the report given by HRD Ministry, in SIH2018, there were over 340 problem statements given by 27 Ministries and 17 State Governments. Total 12047 Teams were enrolled, out of which only 10% that is 1282 teams were shortlisted and 1266 teams participated in the Grand Finale.
It was a very tough competition to get shortlisted for the Grand Finale, where the evaluation was done at 5 levels by 360 plus Industry persons, 100 plus Ministry persons and 28 Researchers. Of the 288 teams shortlisted from Maharashtra 8Teams were from GHRCE. Three teams of GHRCE have qualified under top 10 Category. Team CyberKnight 5 led by Savneet Chatwal a II year student of CSE Department secured 1st position with cash prize of Rs. 100000/-at Noida Centre and Team I Buy Power led by Saahil Kindarle of II Year CSE got Best Innovation award and 4th Position with cash prize of Rs. 10000/- at Bhopal Center. Third team led by Karan Bagle of II Year CSE secured 8th Position at Noida center.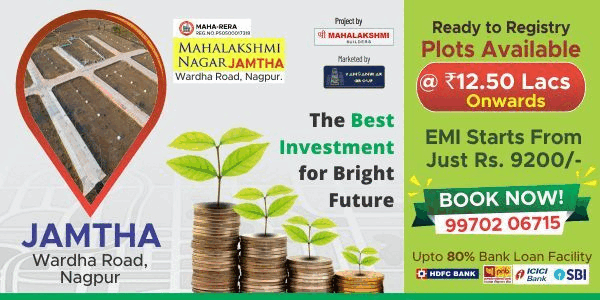 The winners will also be a part of NASSCOM's, 1000 startup programmes. Institute has taken lots of efforts to prepare the students for the Grand Finale. Director Dr Preeti Bajaj congratulated the students during the felicitation ceremony organised for these students.
The Director Expressed Gratitude towards Arvind Kumar, Centre Head TCS, for his involvement in review process of all the projects. As a part of the review process the students were allowed to present their projects in TCS, wherein TCS employees offered their suggestion to the students. The Smart India Hackathon 2018 coordinator for GHRCE Prof Deepti Theng presented the report during the ceremony.


During his address Arvind Kumar congratulated the students and said that his TCS associates were also overjoyed to hear the news. The students thanked the management, Director of GHRCE Dr Preeti Bajaj, Head, CSE Prof A Thomas and all faculty members for their support throughout the process of submission. The felicitation programme was anchored by Prof Sofia Pillai.