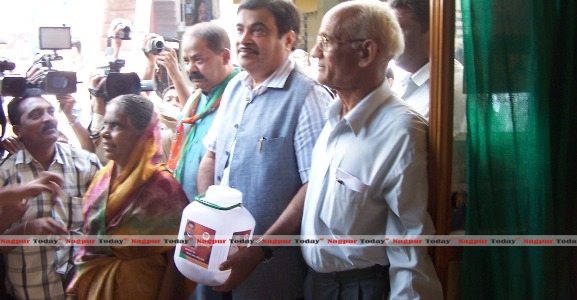 Nagpur News.
As per the plans made during the BJP Booth Commitment (Sankalp) Maha Melawa 2014 with the theme Win the Booth, Win Loksabha (Booth Jeeto-Loksabha Jeeto), and on the basis of the directives given by State BJP Chief Devendra Fadnavis, the drive to collect information and notes from the denizens of various areas started on February 11, 2014.
During the rally, State BJP Chief Devendra Fadnavis, had explained about "One Note and One Vote". He said that that the leaders of BJP can easily garner funds from big industrialists but then the policies that will be made will also be suitable for them. But if the people of the city donate funds then the policies also will be people centric policies. The entire exercise of visiting door to door and collecting data and funds began from February 11 and will last till February 18, 2014.
The "Ghar Ghar Chalo" & "Ek Note aur Ek Vote" drive started from the residence of former chief of BJP Nitin Gadkari in Mahal.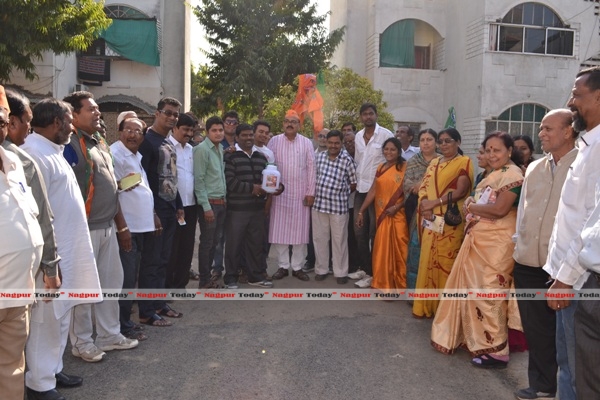 Prominent and senior BJP leaders were present in his house at the onset of the drive. City Chief of BJP MLA Krishna Khopde, MLA Sudhakar Deshmukh, Leader of Ruling Party in NMC Praveen Dhatke, Chairman of the Standing Committee Avinash Thakre, City Secretary of BJP (Maha Mantri) Rajesh Bagdi, Former Mayor Archana Dehankar, Local Corporator of Mahal area Bandu Raut and about 200 BJP activists were present at the onset of the drive.
After the drive was flagged off from Nitin Gadkari's house, a similar drive was also done from the houses of other prominent BJP leaders.