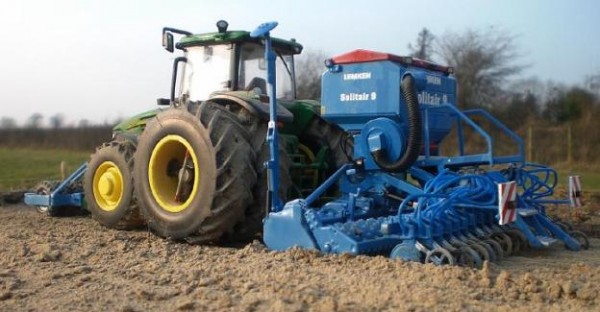 Nagpur News.
German Lemken, European agro-equipment manufacturer company, is investing Rs 60 crore for new machinery at its facility in Nagpur for capturing growing number of farmers in India.
Lemken started its Indian operation in 2012 at Butibori, Nagpur.
Indian agro equipment is estimated Rs 3,000 crore and Lemken is looking to play a bigger role now.
"With our brand becoming popular with the growing number of Indian farmers, we will introduce a range of compact disc harrows used to cut, mix and mulch soil and seed drills, among other applications," Anthony van der Ley, global CEO at Lemken, told Financial Chronicle. He said the company was investing Rs 60 crore in expanding its 8.5-acre campus facility in Nagpur. With this fresh investment, its total investment in India will touch Rs 120 crore, he said.
"At present, we are testing these machines after adapting them to Indian soil conditions and the commercial production will start rolling next year," Ley said. He said these cultivator machines with a 1.2 to 2 metre width are used with the tractor will cost in the Rs 2.5 – Rs 3 lakh range in the Indian market.
Ley said the 231-year-old Lemken, which has a 40 per cent market share in Europe, was targeting to be a leader in farm machine sector in India.
"In the first year of our operation in India, in the first half of this calendar year, we sold over 350 hydraulic reversible ploughs in India which cost between Rs 1.30 – Rs 1. 95 lakh each," Arvind Kumar, CEO at Lemken India Agro Equipment, told to Financial Chronicle. The company would cross 500 units by the end of the calendar year December 2013, he said.
He said the Lemken machines during the last two years have guaranteed 15-20 per cent more yield for the wheat crop in Punjab, where the company has sold over 500 ploughs to the farmers in the last two years.
"But our ploughs are trice costlier than locally manufactured mechanical ploughs," Kumar said. Lemken's machinery is always used along the tractor, he said.